Chorus at the CIO Summit 2020 - Anywhere Workplace
The nation had a crash course in remote working when New Zealand went into lockdown as a result of the Covid-19 pandemic.
An increasing number of businesses are now embracing flexible working models after citing many benefits including increased productivity and employee satisfaction.
With most of today's workforce reliant on cloud-based applications, the move to a flexible-working model has a huge bearing on communications. It's now more important than ever for C-suites and digital leads to prioritise their ICT investment and to think broader about their network configuration and capabilities.
It's crucial that networks are future-proofed with security and data capabilities to cope with the new anywhere workplace, whether it be head offices, satellite offices or employee's homes.
Join Chorus at the 2020 Virtual CIO Summit to learn more about connectivity and network solutions that will support business continuity, productivity and profitability from any workplace.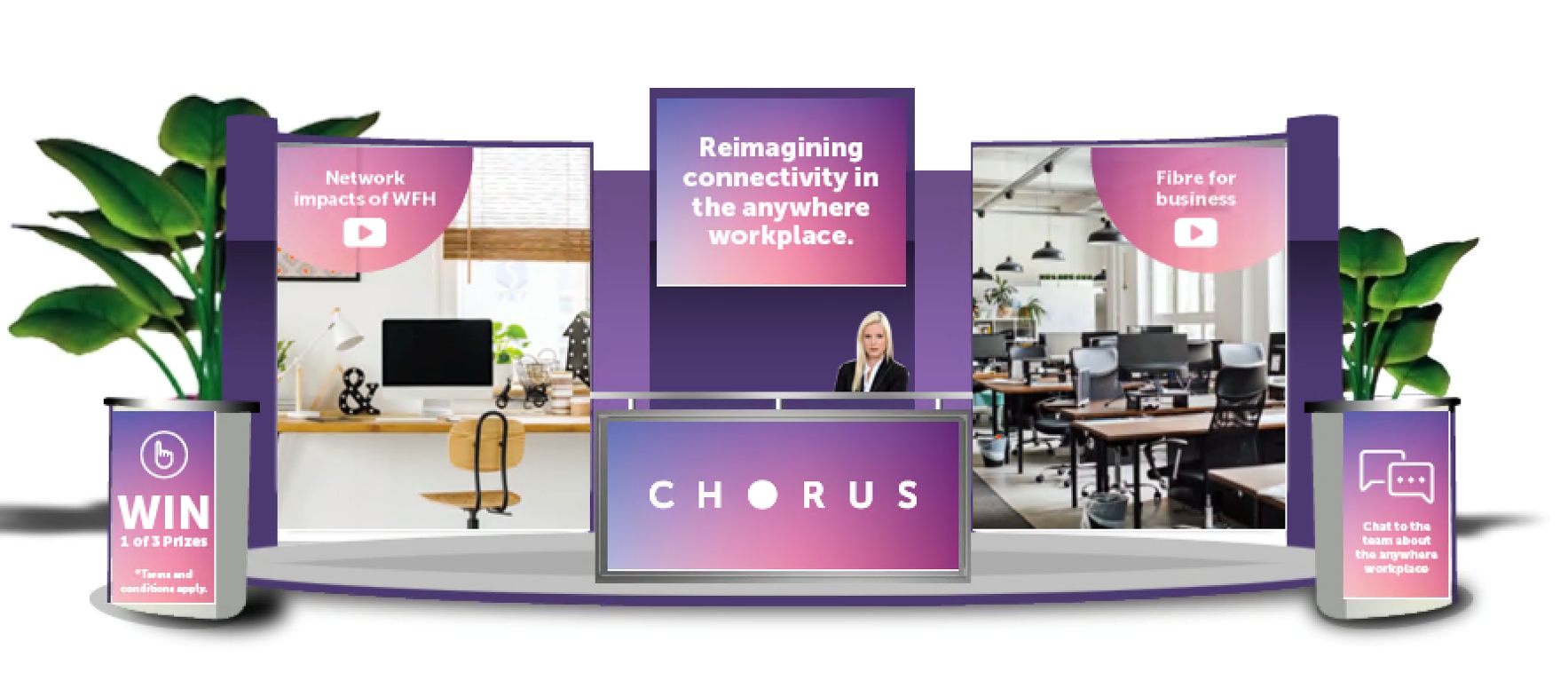 Chorus offering provides the business-grade data connectivity that allow NZ businesses to access the best level of reliable, rapid, and robust broadband.
With the current BOOM incentives on our main business products, we want to make it easier and more beneficial for you to take up these services.
We want to help you and your customers get onto business-grade fibre. Talk to us about how we can help you get customers onto the best fibre services that drive business productivity.
Be sure to visit Chorus' virtual booth and watch Chorus Network Strategy Manager, Kurt Rodgers' free seminar. Our team will be there to discuss ways to adequately set your business up to thrive as we enter this 'new norm'.
CIO virtual Tech event - register here
CIO virtual Tech expo – register here
Resources