Feedback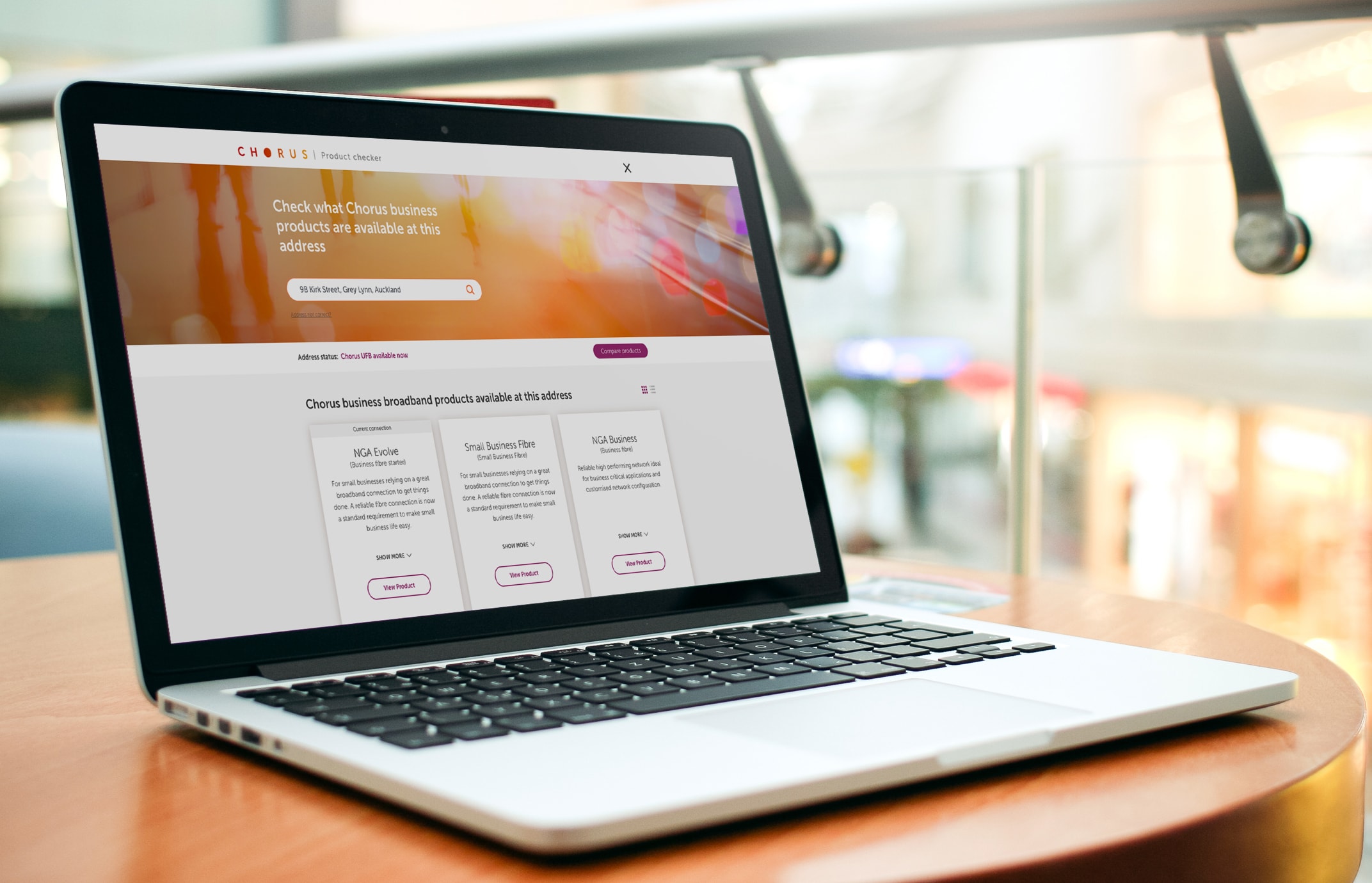 Tool
Broadband Checker Business
This dedicated site uses the API to arrange and display information for Chorus business service availability at a selected address. Access all information relevant to you such as availability, lead time, lead time type, products, features, connection cost and network connectivity.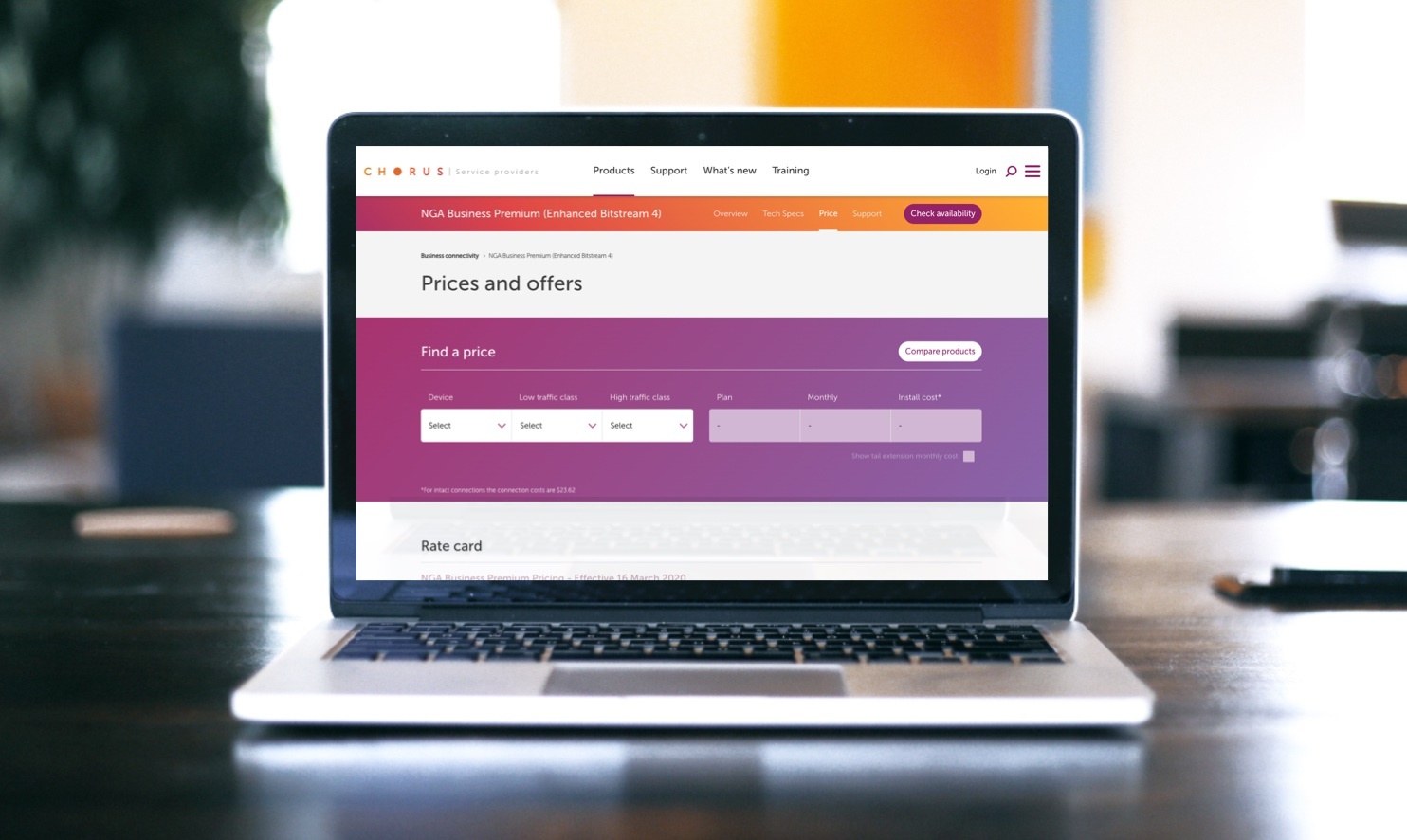 Products
Business products pricing made easy
You told us that you would like us to make it easier for you to get pricing information. Find out more about the new pricing calculator for NGA Business (Bitstream 3) and NGA Business Premium (Enhanced Bitstream 4).

Chose a product, select how much bandwidth you want and our calculator will provide you with an accurate monthly cost – easy!