Feedback
Update
Covid-19 – Check the latest updates on our business continuity page.
Show more
We continue to monitor the second wave of the rapidly evolving Covid-19 situation very closely. Our first priority is protecting the health and safety of the community and of those working on our behalf. We have measures in place to keep our people and customers protected. The team is managing steps to preserve the continuity of service to Chorus customers. The health, safety and wellbeing of our workforce and customers is and will always be, our top priority.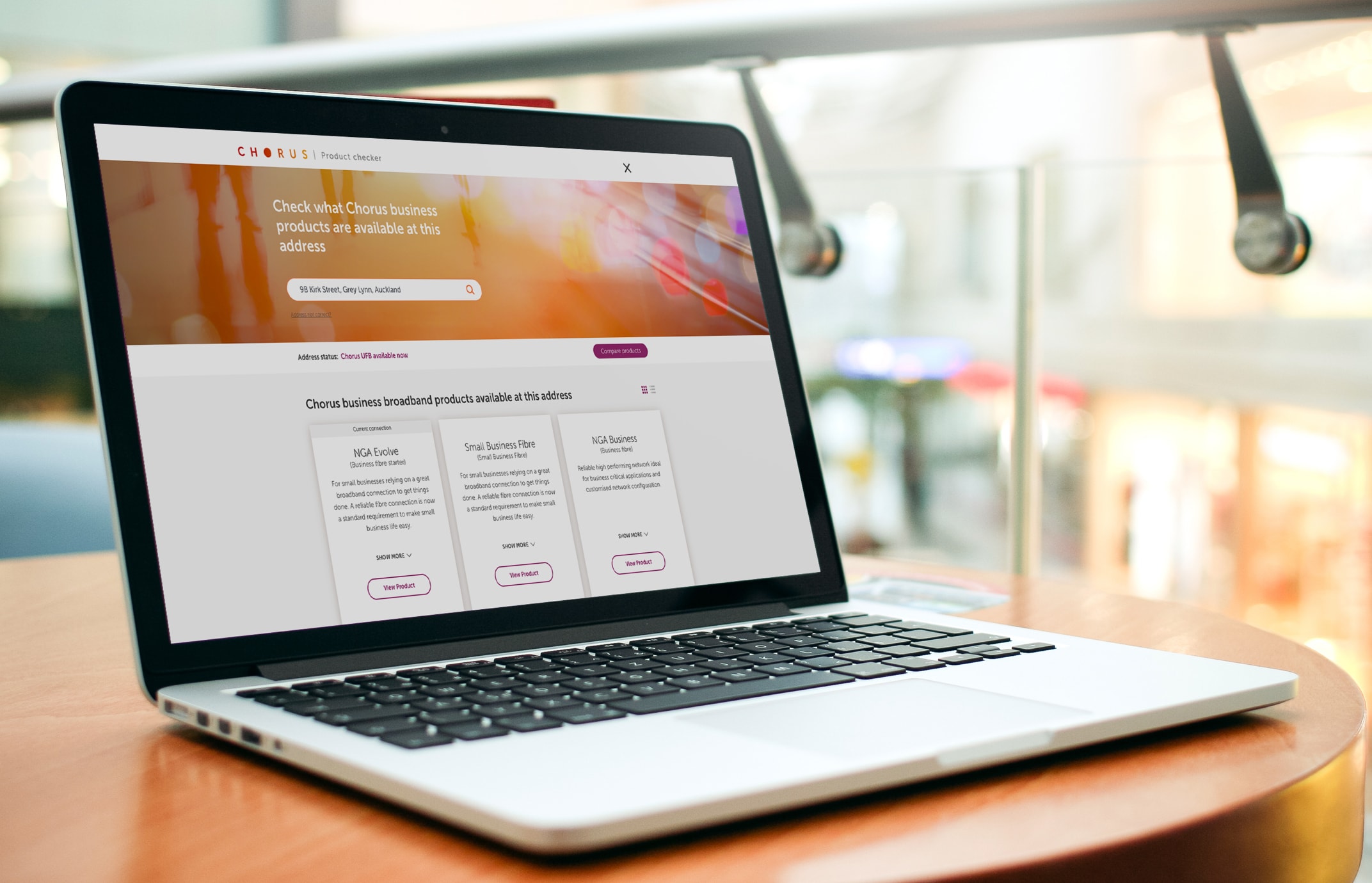 Tool
Broadband Checker Business
This dedicated site uses the API to arrange and display information for Chorus business service availability at a selected address. Access all information relevant to you such as availability, lead time, lead time type, products, features, connection cost and network connectivity.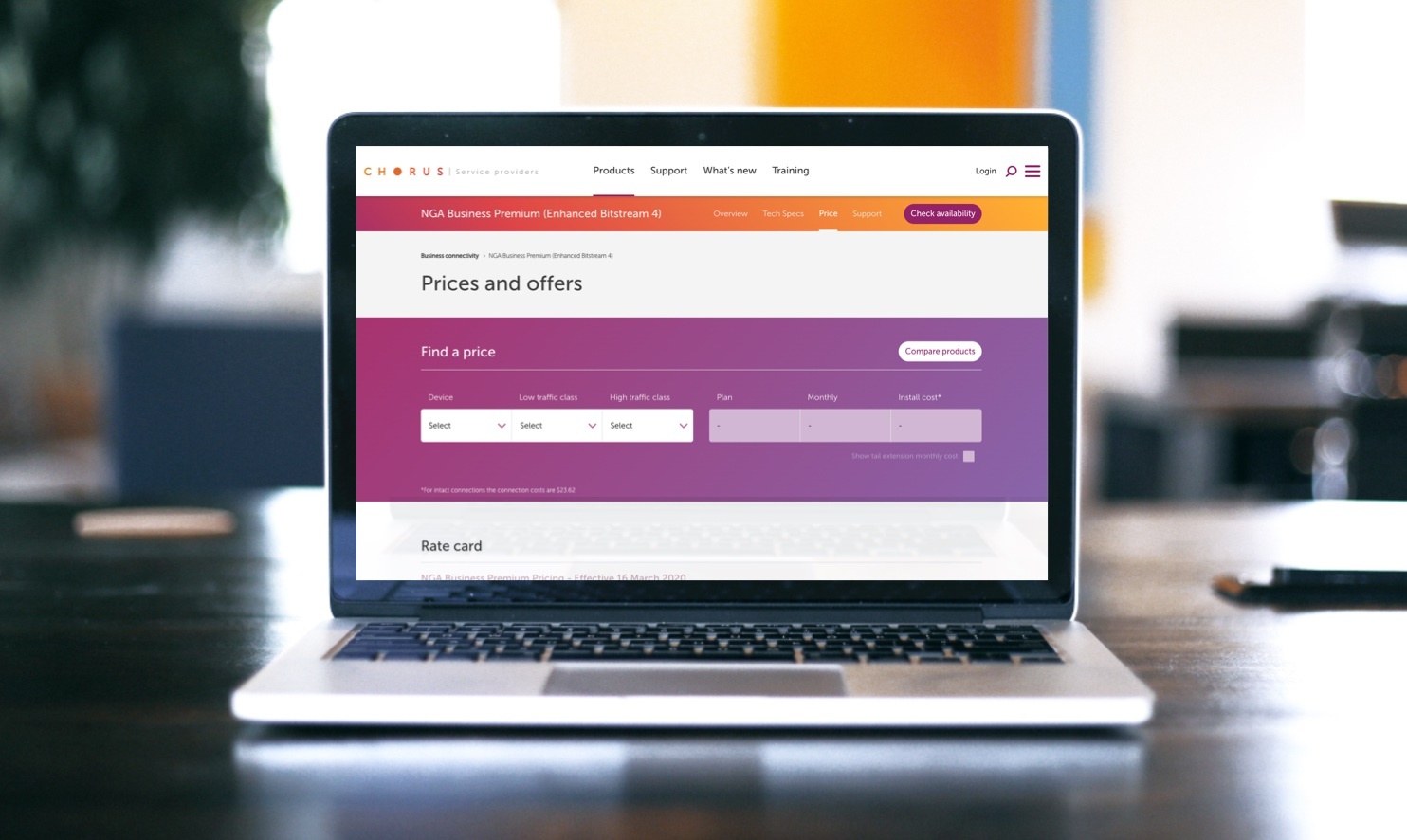 Products
Business products pricing made easy