Feedback
Update
Covid-19 – Check the latest updates on our business continuity page.
Show more
The team is managing steps to preserve the continuity of service to Chorus customers during lockdown. Our first priority is protecting the health and safety of the community and of those working on our behalf. We will prioritise repairing faults as quickly as possible and connecting locations where no other form of fixed line connectivity is available.
Further, Chorus is working through additional options to provide support for customers, retailers and service companies, to ensure as many Kiwis as possible are able to stay connected to essential infrastructure.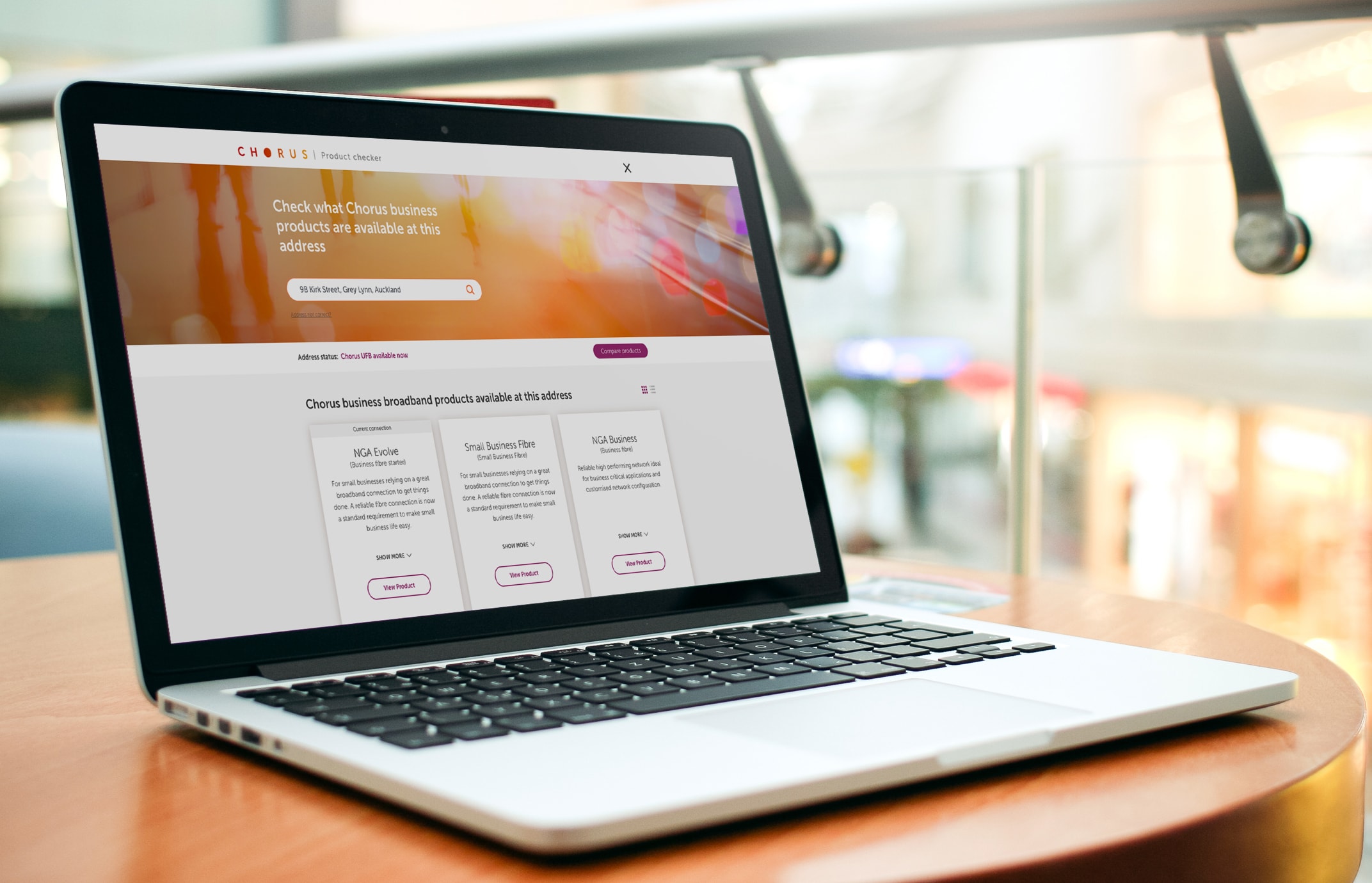 Tool
Broadband Checker Business
This dedicated site uses the API to arrange and display information for Chorus business service availability at a selected address. Access all information relevant to you such as availability, lead time, lead time type, products, features, connection cost and network connectivity.