Feedback
Overview
Peering is fundamental for you, your end customers, and the providers of the content that your customers view and enjoy every day. We're working with New Zealand's Internet Peering Exchanges to make peering possible over your existing UFB handovers, making it easier than ever before.
Chorus EdgeConnect is a collaboration between NZIX and Chorus which enables Chorus customers to reach NZIX exchanges (currently only AKL-IX) over Chorus UFB handovers.
By establishing a special VLAN (SVID/CVID combination) on your Chorus UFB Handover you will be able to communicate with other NZIX members on the same exchange, whether they are physically on NZIX exchange switches or other Chorus EdgeConnect customers.
Effectively the Chorus Network appears as a single switch on the NZIX fabric which is managed by Chorus. You can partake in the NZIX exchange fabric in Auckland whether your NGA handover is in Auckland or Invercargill.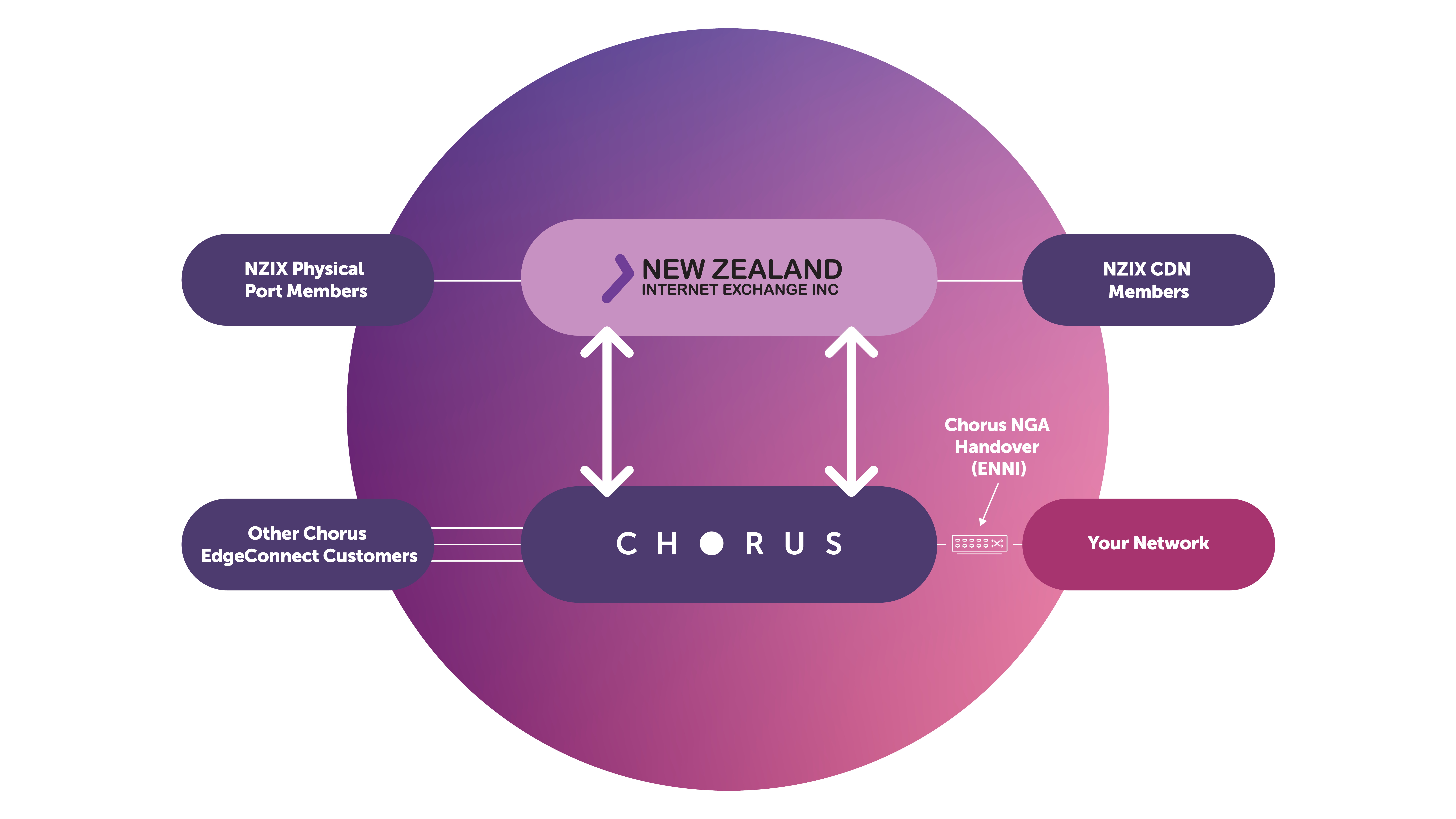 Product pricing
Click to get access to the product rate card and commercial documentation.
View pricing
Benefits
Benefits to retail service providers
Simple: it doesn't get any simpler than peering over your existing UFB Handover, just talk to your favourite peering provider to get started.
Coverage: available on any UFB handover anywhere in New Zealand. No need for additional handovers or backhaul.
Cost savings: there's no need for colocation, no need for a datacentre, and no need for backhaul.
---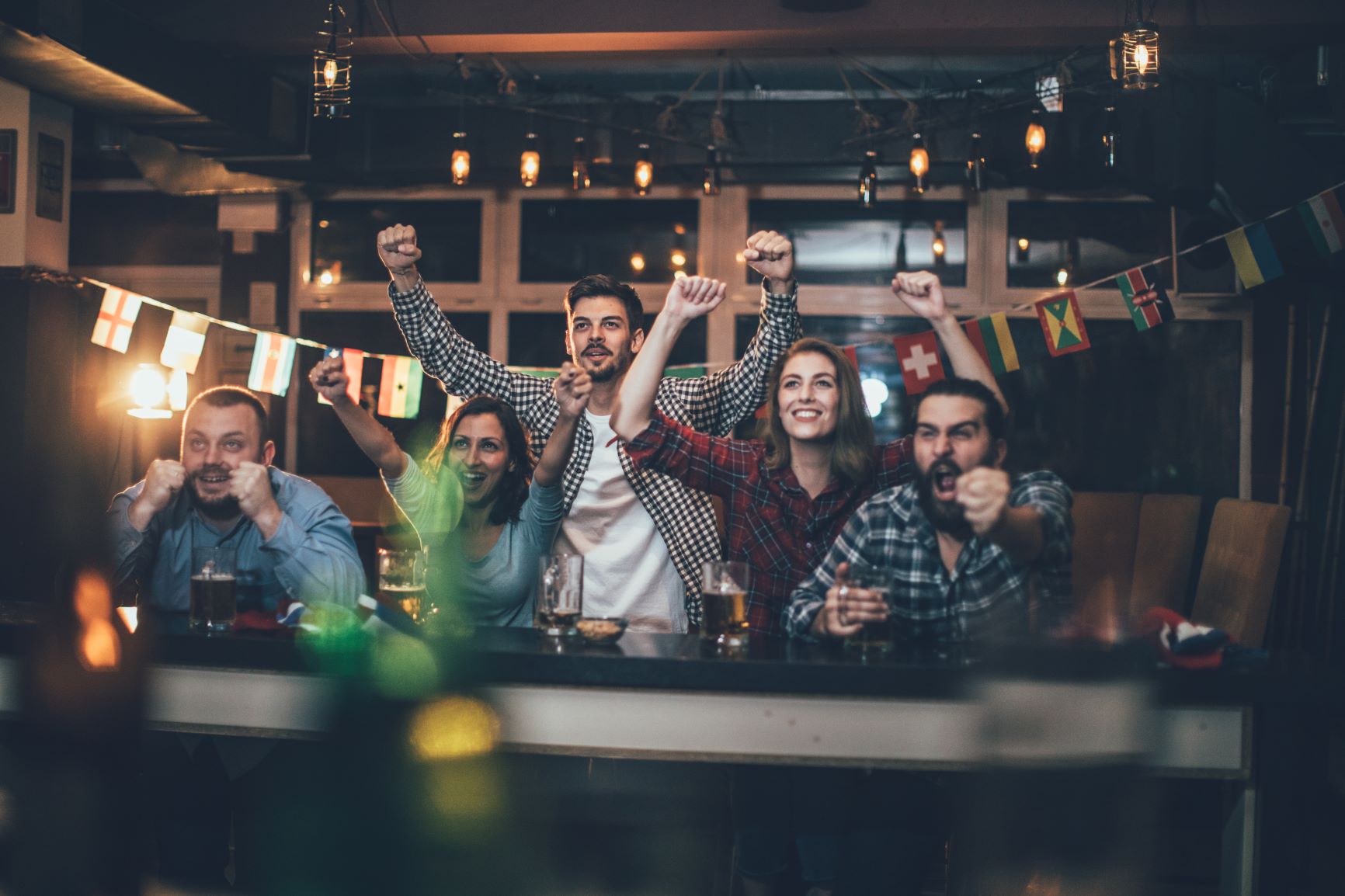 Benefits to end-customers
The best quality Netflix: taking out the middleman and lowering the latency will ensure your end customers are getting the best streaming experience possible.
Higher speeds: your end customers will get that much closer to the Chorus speedtest, meaning higher speeds right in front of their eyes.
Reduced buffering: sick of the spinny wheel? Well chances are that application you are trying to use will get a step closer to your end customers meaning reduced lag time.
Features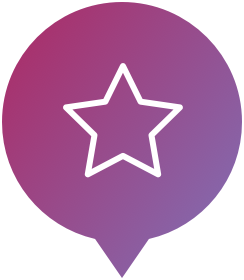 Nice and simple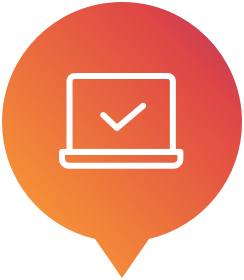 Utilise what you already have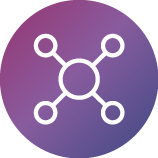 Connect to anyone, anywhere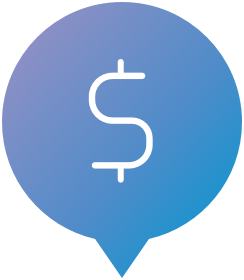 Cost effective
Related products View all
Networks connectivity
Peering Provider Service
Networks connectivity
EdgeCentre Colocation
Frequently asked questions