Feedback
Vertical markets
19.08.2020
Smart Locations made easier - We're launching Smart Locations SFP50 plan and a new smart locations portal
In June, we informed you that we are introducing a new Smart Locations product plan including a small form-factor pluggable optical network terminal (SFP ONT). We also let you know that we will be introducing a seamless online ordering process for Smart Locations which will be available via the service provider website. We are glad to announce that are launching our new online process today and the new Smart Locations product plan on 23 August.
Overview of the Smart Locations service provider portal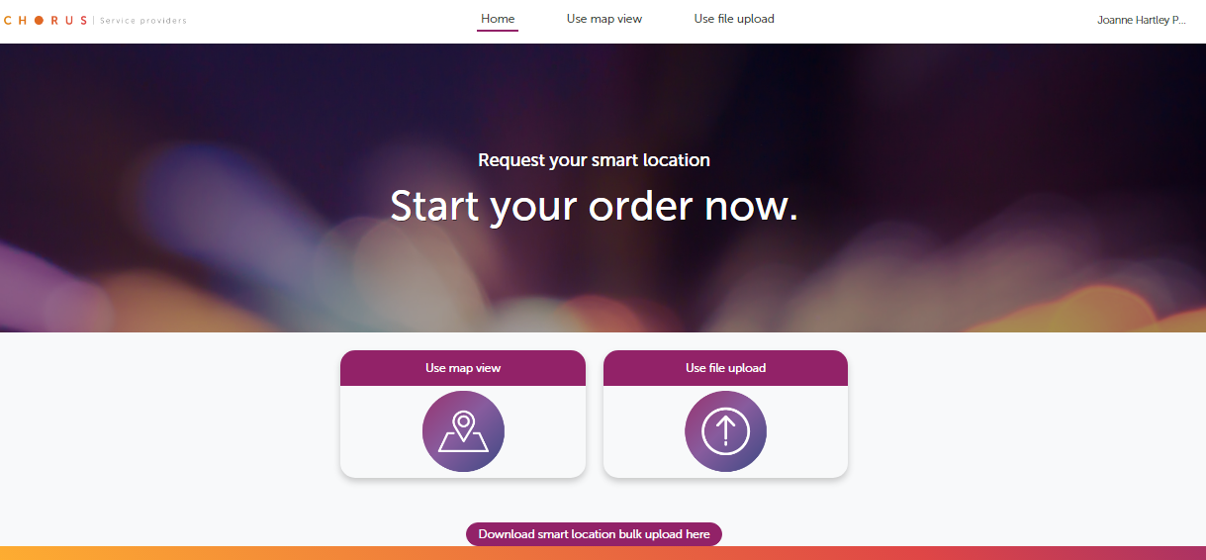 The initial launch of the Smart Locations portal will support Bitstream 2 services in Chorus UFB areas.
Please note that we have plans to start supporting other product types for non-Chorus UFB areas for Bitstream 2, Bitstream 3/3a, Enhanced Bitstream 4 and Mobile Access soon.
In addition to introducing a new streamlined digital tool for Smart Locations; we have also been working on improving the end to end process to make this more efficient and deliver a better customer experience.
This new streamlined process is only available through the new Smart Location Portal on the service provider website. Orders processed directly into Chorus Portal will not be picked up by our new process and therefore will not get the below key improvements that we are delivering.
With the changes we have made we are looking to deliver the below key improvements:
The introduction of the Smart Locations portal and the improvements we are making to streamline the process from order to install is the first step in our improvement plan for Smart Locations. We would like to thank you for your feedback to help make these improvements.
Over the next year we will continue to work with you to better support you deliver IoT to Smart Locations and meet the needs of your customers. We'll be looking at introducing a new interaction module, workflow automation, integration with our billing platform, Service Companies systems and Chorus Fibre Portal.
Overview of SFP50 plan
The new Smart Locations SFP50 plan will include an SFP ONT and bandwidth speeds of 50Mbps down and 50Mbps up. It will also include Chorus business restore service levels, giving you confidence that, should an outage occur to the Chorus service, it will be restored in the least possible time – like our premium fibre products. 
The Smart locations SFP50 plan and ONT will enable your customers to connect their IoT equipment efficiently (e.g. CCTV, monitoring stations and digital signage) located in confined spaces using Chorus' reliable and congestion free ultra-fast fibre broadband. The SFP50 plan will be available on 23 August.
Our new Smart Locations SFP 50 plan is available at $55 installation fee and $55 reoccurring rental. Build costs to the Smart Location will vary depending on your selected location.
Please note that the SFP 50 plan on NGA Evolve (Bitstream 2) has been developed for IoT use only and is not available for mobile network aggregation.
Next steps and contacts
If you would like us come and talk to you about how we can help you with Smart locations, then please contact Klaus Buwert, Smart Locations Product Manager or get in touch with your Account Team.
Resources