Feedback
Vertical markets
27/04/2022
Update number: 270422
Expanded Hyperfibre coverage is almost here!
As communicated in November 2021, we are very excited to announce that coverage areas for our premium Hyperfibre 2, 4, and 8Gbps products are expanding from 2 May 2022. 
From 2 May 2022, you will be able to order:
2 & 4Gig speeds in UFB2, 2+ and rest of New Zealand (RONZ) areas 
8Gig speeds in 18 additional exchanges across Auckland and Wellington (plus Blenheim and Palmerston North)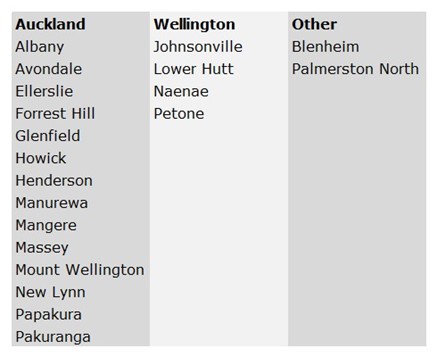 Note: 
We recommend you have a 100Gbps handover to support your new 8Gig Hyperfibre plans in Auckland, Wellington, Blenheim and Palmerston North.
We will update our Broadband availability checker and API as more sites have 8Gig Hyperfibre plans available.
Why Hyperfibre? 
The growth in ultra-high-definition video, cloud storage, advanced gaming, working from home, and many connected devices in a single household means Hyperfibre's speed and capacity are more important now than ever. If COVID-19 pandemic has taught us anything, it's the transformation and acceleration of our digital behaviour. We have covered a "decade in days" in the adoption of digital behaviour. 
Hyperfibre future proofs our digital eco-system and provides a platform for many generations to come to innovate, live and play. We are ready and our network is ready with Hyperfibre.
What's in it for you?
A new revenue stream and ARPU growth 
A clear upgrade path for your customers from high-bandwidth NGA plans
Leverage our Incentive offers to reduce upfront and ongoing costs for customers  
Nationwide coverage wherever the Chorus fibre network is – 1.36M premises have access to Hyperfibre 
Contact
Talk to your account team and let us know how we can help you to jump onboard and offer the world class speeds to your customer base. For more information about Hyperfibre, check out the following product pages: