Feedback
Vertical markets
23.03.2021
Update number: 23032021
Hyperfibre 8Gig is coming soon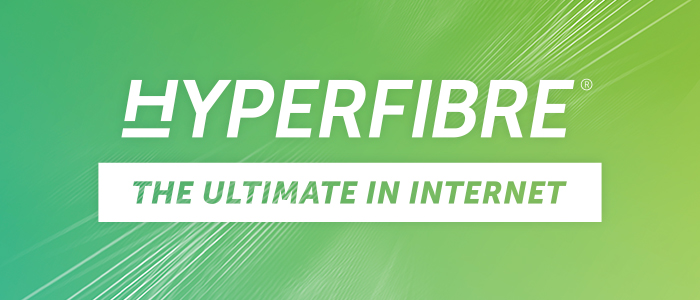 We are excited to be unveiling the next wave of speeds in the Hyperfibre product family – The Ginormous 8Gig.
It was only in October 2020, Hyperfibre 2 & 4Gig speeds were launched nationwide. Since then we have connected hundreds of customers to the fastest broadband on planet. 
Together, we have witnessed internet traffic surging upwards, accelerated by the shift to remote working.  Advanced gaming requirements and ultra-HD video streaming continue to grow demand for bandwidth inside the home, while cloud computing and large file transfers are having the same effect for businesses. Kiwis have never been more ready for Hyperfibre connectivity.  
From 1 June, you will be able to order the new 8Gig Hyperfibre plan in 10 central exchanges across Auckland and Wellington:
Auckland
Mount Albert
Mt Eden
Ponsonby
Mayoral drive
Remuera
Browns Bay
Wellington
Khandallah
Courtenay Place
Wellington
Kelburn
Plans and pricing
For more information on plans & pricing please refer to the following webpages: 
Note: We recommend you have a 100Gbps handover to support your new 8Gig Hyperfibre plans in Auckland & Wellington.
Get in touch 
Talk to your account manager and let us know how we can help you to jump onboard and offer the world class speeds to your niche customer base.