Feedback
Overview
Remote Managed Service (RMS) Configuration website delivers a digital interface for you to configure and maintain 3rd Generation ONT (Type 300) & Hyperfibre ONT (Type 400) in RGW mode. 
The RMS Configuration website has been developed for the configuration and management of data and/or voice parameters. You will use the tool to update and/or modify the configuration when your ONT is in RGW mode.
This tool allows you to view all the RGW configuration settings in one place which will make its management more efficient and provide an improved customer experience
Your teams will be able to remotely view the service information, and configure (update/modify):
Wi-Fi
Voice
Reboot/Reset

Reboot RGW remotely
Reconfigure Voice Service
Reset RGW ONT to factory defaults
RMS Config website will also provide a view of any changes that your customer makes on the RGW ONT e.g. Wi-Fi settings, allowing you to identify and resolve issues faster.
For information on how RMS Configuration website works please refer to the resource section for a comprehensive onboarding guide.
It is your responsibility to comply with any laws (including Privacy) around access and configuration of RGW ONTs for individual users.
Onboarding training 
If you are interested to learn how RMS Configuration website works, please get in touch through your account manager to organise an onboarding training. You can find a copy of the Remote Managed Service (RMS) Onboarding guide here. 
Getting assistance 
We hope you find the new RMS Configuration website simple and easy to use. If you have issues, contact us for ongoing support and issue resolution through our Chorus Support channel 24x7 by calling:
0800 ITCHORUS (0800 48246787) + Option 1
If you have feedback on how we can improve the RMS Configuration website, please let us know by clicking on "provide feedback" button on the website itself.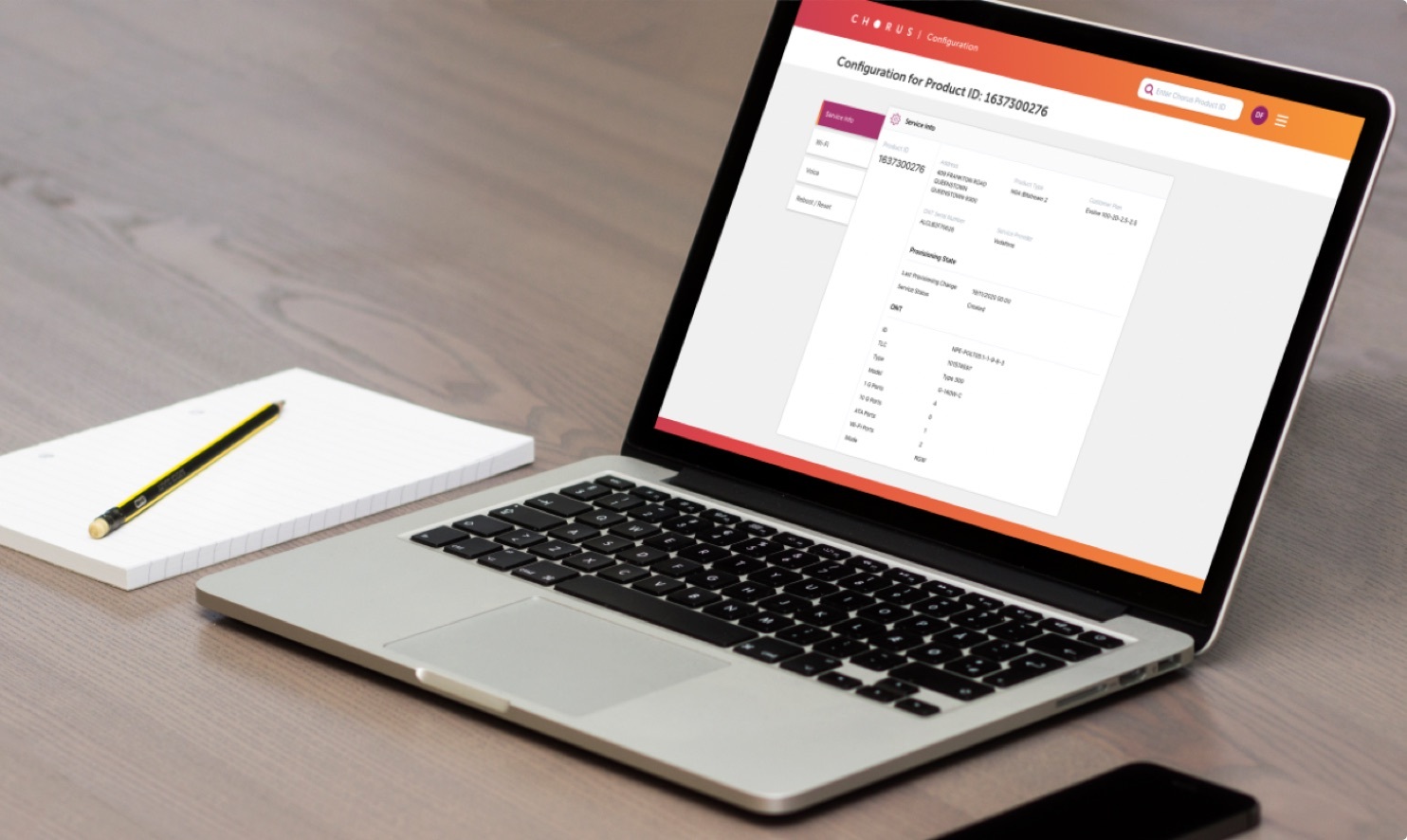 Login
Existing Chorus customers, please log in below to access our Remote Managed Service (RMS) Configuration tool.
Login
22.11.2020
RGW ONT early release is available now