Feedback
Overview
With a newly built and future-proofed fibre broadband network soon to be available to 87% percent of Kiwis, New Zealand is now less dependent on the copper network for its broadband and phone needs. We have started small scale trials to gradually retire parts of the copper network in areas where fibre is available. From March to December, we plan to notify up to approximately 5,000 consumers, spanning across an estimated 400 cabinet areas.
We are not planning a mass copper withdrawal. We are adopting a local level approach - working with you and your customers to transition to impacted users to fibre.
We will continue to maintain and invest in the copper network where it's needed. In areas where fibre isn't yet built, or isn't scheduled for build, our copper network will continue to offer consistent, reliable phone and broadband services.
Information for consumers
The Copper Withdrawal Code requires Chorus to meet minimum requirements before we can withdraw copper – including providing impacted consumers with easily accessible information. Our team has been working hard to ensure the information we provide consumers is as informative as possible. We hope it helps consumers to have informed conversations with you. 
This collateral is now available for you to view and have on hand to support your key messages for ongoing conversations:
Letter addressed to the Occupant, which forms part of the notice.

An accompanying guide with more consumer-focused detail, which also forms part of the notice. [View booklet]  
A dedicated copper withdrawal web page on the Chorus website for consumers, which contains everything they need to know.
Learning from the trial 
With initial RSP workshops complete, we've collated questions, concerns, and thoughts you've raised through the sessions. We've compiled them into an FAQ below, along with our response and perspective, with regards to our first trial. We will continue to update these as we learn more from the trials. 
Stop sell notices 
Stop Sell notices advise the areas where we won't accept copper orders any longer – this could be a copper cabinet, a cable range, street or specific addresses.  
From the date of the Stop Sell notice, any requests for new copper service will be rejected with a note in the order to advise that Copper Withdrawal is underway.  For these impacted addresses, fibre is available. Stopping sale of new services in areas where we intend to withdraw copper enables us to manage the code requirements for existing services and limit customer experience impact for new service consumers. Change of plan and change of provider orders are allowed to progress, however copper withdrawal notices still apply.  
Copies of the stop sell notices can be found here:
A consolidated list of impacted cabinets can be found under 'resources' below.  
The copper withdrawal process
We're starting the copper withdrawal process with small-scale trials to test the process – the first trial will include 30 cabinets and about 250 consumers in high fibre uptake areas. Over May to December 2021, our plan is to notify up to approximately 4,000 consumers, spanning across an estimated 400 cabinet areas.
We paused all copper withdrawal trials when New Zealand moved to Alert Level 4 in August. Over this time, we have been reassessing how we run our copper withdrawal trials with the nation in varying levels of COVID-19 restrictions, with minimal disruption to you and your customers. Our revised plans help us to keep moving forward while adapting to any further alert level changes: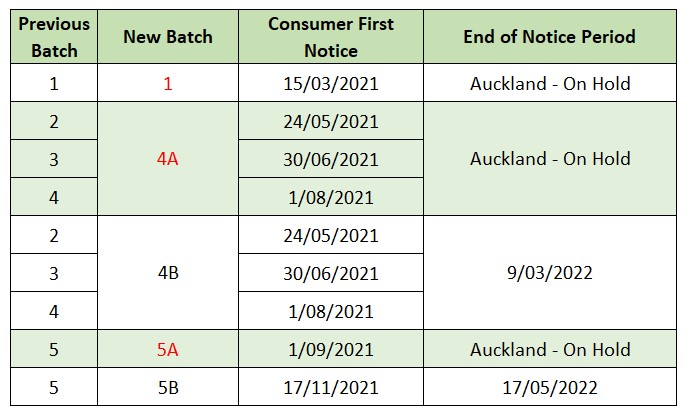 December 2020 - February 2021
Co-design workshops
Co-design workshops to create a streamlined withdrawal process and consumer communications
1 March 2021
Chorus web page live
Chorus web page goes live, and all key information for consumers is available online.
15 March 2021
Customer trials
Customer trials begin with first notices sent from us to your customers in the first trial areas.
September 2021
Earliest copper withdrawal date
Earliest date for the withdrawal of copper and the power down of street cabinets in the first trial area – i.e. this is six months after the first notice issued in accordance with the CWC.
Working with you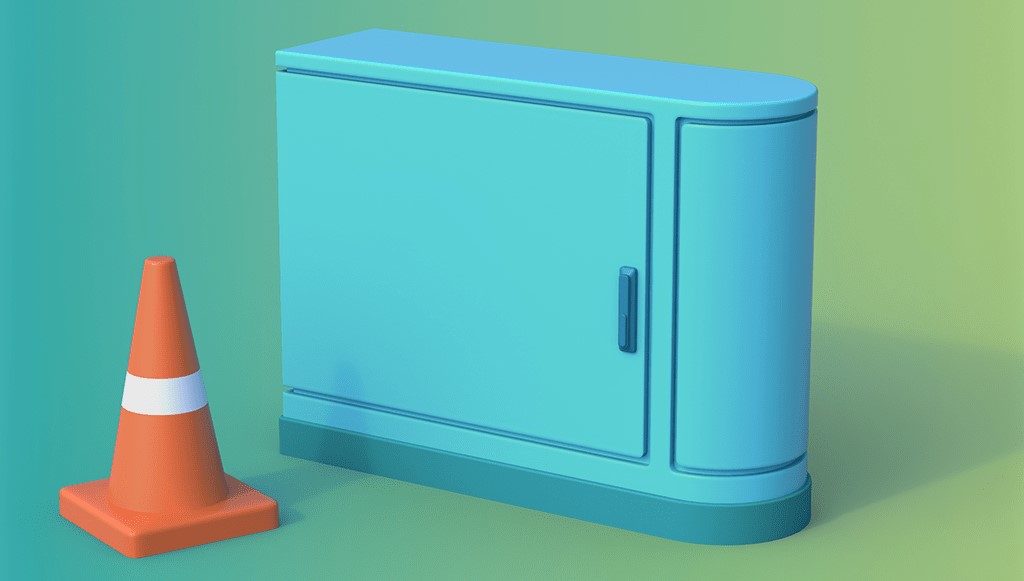 Thanks to those of you that have participated in our workshops, your feedback has been valuable and we will continue to engage, test and learn throughout the withdrawal programme.
Frequently asked questions