Feedback
Times are changing and technology is evolving more rapidly than we can possibly imagine.
To support the demand and the growth of the New Zealand market, we are focussed on building innovative products and new propositions, and by improving our customer experience.
We want to keep you informed of our upcoming initiatives as we prepare to launch them. You'll find on this page our latest products ideas, on-going consultations and related product initiatives.
We recognise that it is important to understand your needs and those of your customers before we build future products. We want you to be part of our product development journey from the start, so don't miss the opportunity to contribute to our on-going fibre products consultation programme.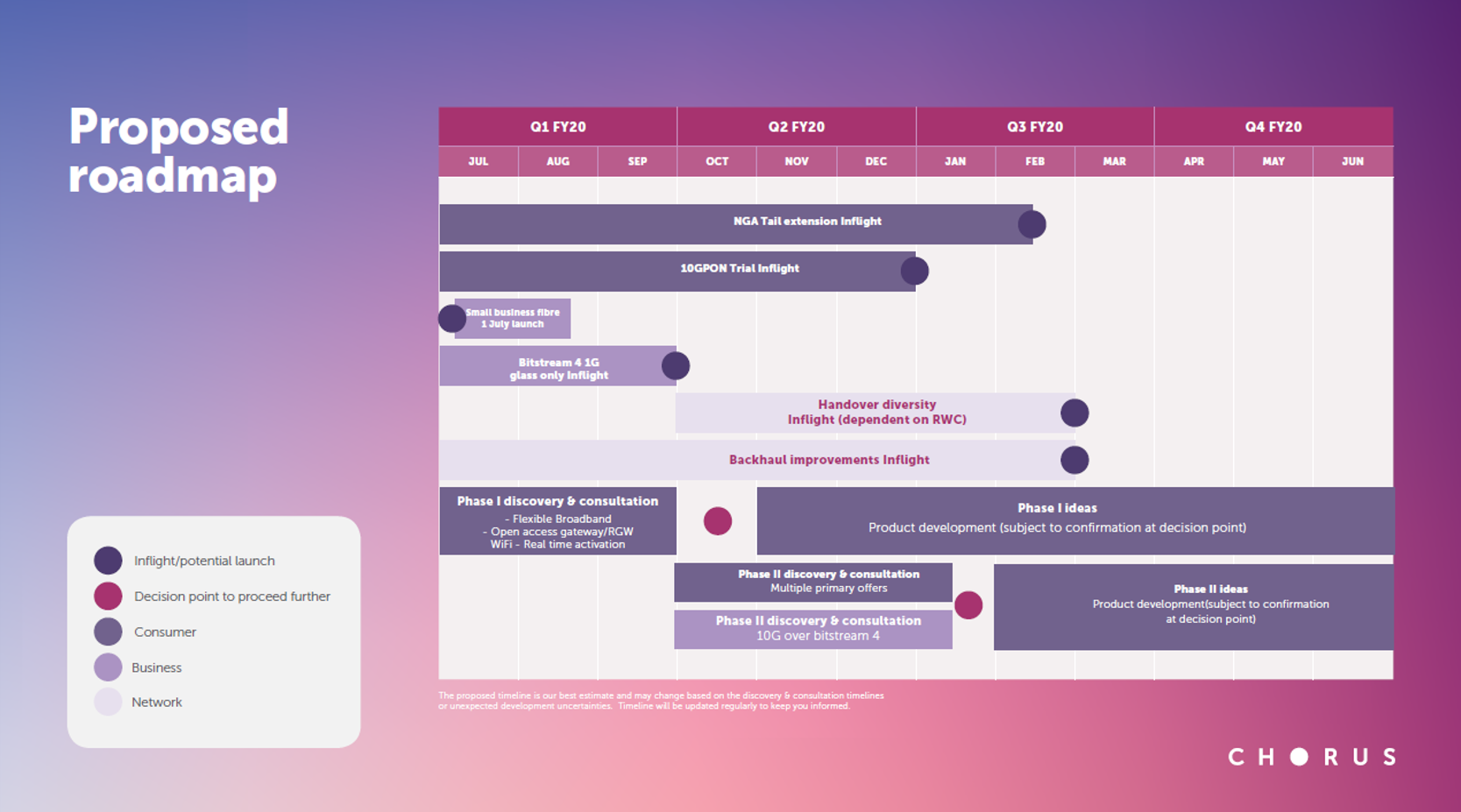 Roadmap publication date: 27 May 2019. For more details, please refer to this update. 
*Please note this roadmap excludes network and IT changes, initiatives and promotions, and changes to our process and customer experience. Specific releases and availabilities will be announced via our industry updates.
If you any questions, don't hesitate to get in touch with your Account team.