Feedback
Notice of pricing changes for HSNS fibre to meet Geographically Consistent Pricing requirements - effective 1 January 2022
In August 2021, we asked for your feedback on our proposed adjustment of prices we charge for HSNS fibre services under the UFB Reference Offer and Wholesale Commercial Services Agreement (WCSA). This was as a result of s201 of the Telecommunications Act, which requires Chorus to comply with Geographically Consistent Pricing (GCP)  from 1 January 2022.
We received one piece of feedback during the consultation period, which we have responded to. The feedback doesn't change our original proposal so allows us to now move forward.
We now give notice that we intend to implement the following changes to HSNS Fibre pricing, effective 1 January 2022.
Changes to HSNS Fibre pricing:  
HSNS Premium:  
We are re-pricing all HSNS Premium connections currently priced at CBD, Urban, Metro, C, D & E Access rates to a new "Premium Access Rate". This is the same as the current UFB rate which is also the lowest Access rate   
Bandwidth charges will be set at the lower "UFB" rate only
There is no change to Premium installation pricing charges/structure 
HSNS Lite Fibre:
Currently has 6 Access zones: CBD, Metro, Urban, C, D & E
All HSNS Lite fibre connections will be priced at the current price of access zone C 
Bandwidth charges and installation charges/structure are unchanged
Extended Fibre:
We are replacing the current extended fibre 'hop' structure with a new single 'Extended Fibre' monthly charge of $1,425.00, which will only apply to HSNS Fibre connections over 40 kilometres from the Ethernet node
For HSNS Fibre connections up to and including 40 kilometres from the Ethernet node no 'Extended Fibre' monthly charges will apply
The new 'Extended Fibre' charge will apply to both HSNS Premium and HSNS Lite Fibre
HSNS Tail Extension Service (TES): 
Steps A & B will be free of charge
All steps outside of steps A and B (currently C-H) will be charged at a single rate per bandwidth
Pricing summary 
We have summarised the new vs current pricing here:
HSNS Premium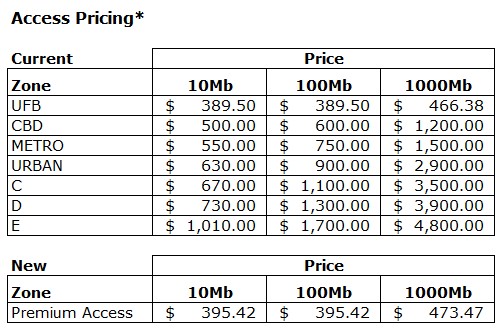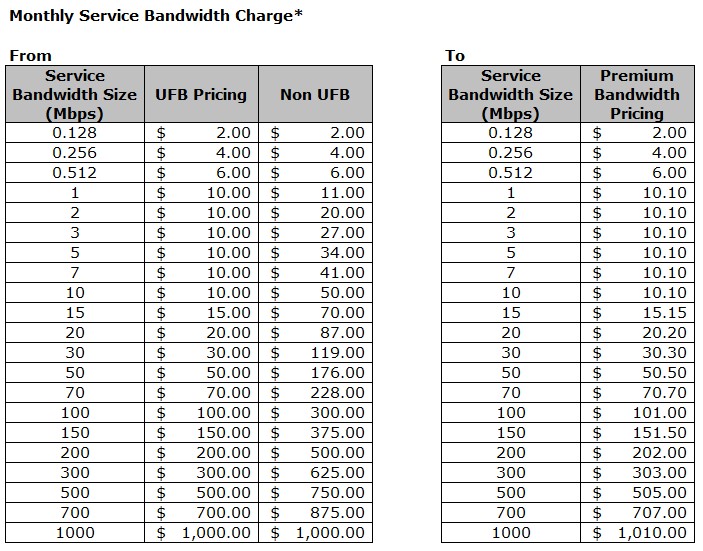 *NB – New HSNS Premium Access and Bandwidth prices are based on the current "UFB" pricing and include Consumer Price Index (CPI) increase of 1.052%, which will become effective 1 October 2021.
HSNS Lite Fibre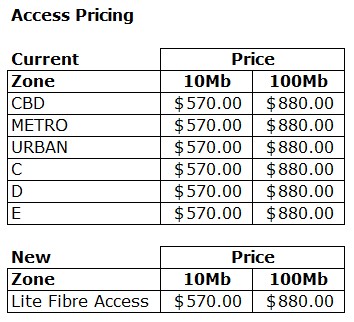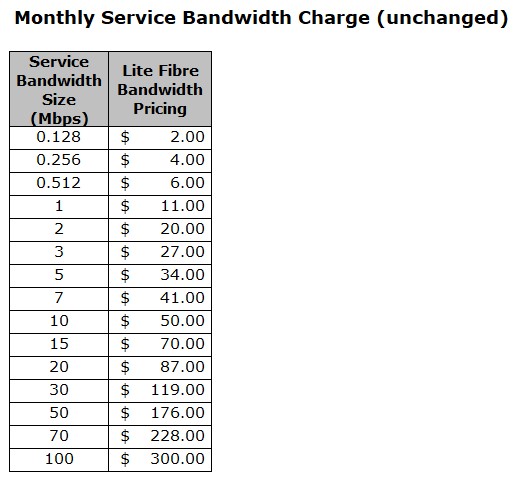 HSNS Extended Fibre (applies to both Premium and Lite Fibre)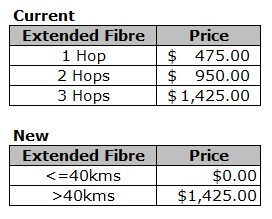 HSNS Tail Extension Service

Contact 
Should you have any questions, please contact your Chorus Account Manager.