Feedback
Increased bandwidth and availability for metro transport
Earlier this year we introduced a 10G metro backhaul service on our Auckland transport ring as a cost effective alternative to our fibre ICABS (Intra Candidate Area Backhaul) service.
What's changing
From 15 October, we're releasing the new 100G variant to meet your increasing needs for greater capacity links. The existing 10G service will continue to be available.
We're also expanding the coverage to our new Wellington metro transport ring to provide improved backhaul capability and resiliency in the capital.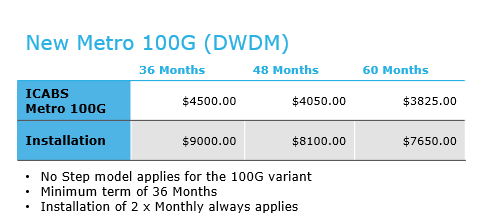 Supporting details
These services are available on application via our Chorus solutions consulting team. We're currently developing commercial terms which we will release in due course.  
Next steps
For details on service availability, pricing or any other queries please contact your account lead or solutions consultant.