Feedback
Billing Portal Enhancements
On the evening of 19 January 2021, we will be deploying enhancements to the Billing Portal that will improve the amount of information that is available to you when raising disputes.
The following changes will be made:
Billing Portal – Display Adjustment Amount on the Portal:

Currently Portal users cannot see the Adjustment Amount. The adjustment amount will now be visible.

Please note this amount is excluding GST.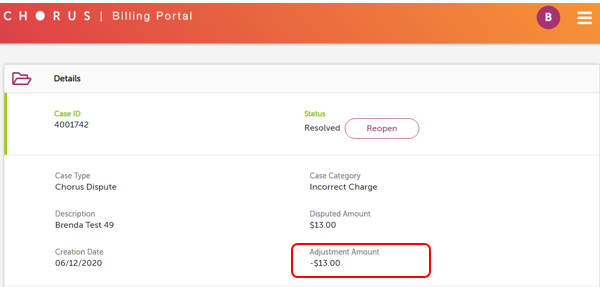 Billing Portal – Attachment Audit History:

The list of attachments will be extended to display:

who uploaded the file

the date the attachment was added

a version number if the attachment has the same file name i.e. 1, 2, 3.

The order of attachments will be changed to the most recently uploaded attachment at the top.

Billing Portal – Note type = 'Chorus Email':

A new note type will be added called "Chorus Email". This note type will record an email that is sent to the case contact by one of the Chorus Billing Team from the dispute's module.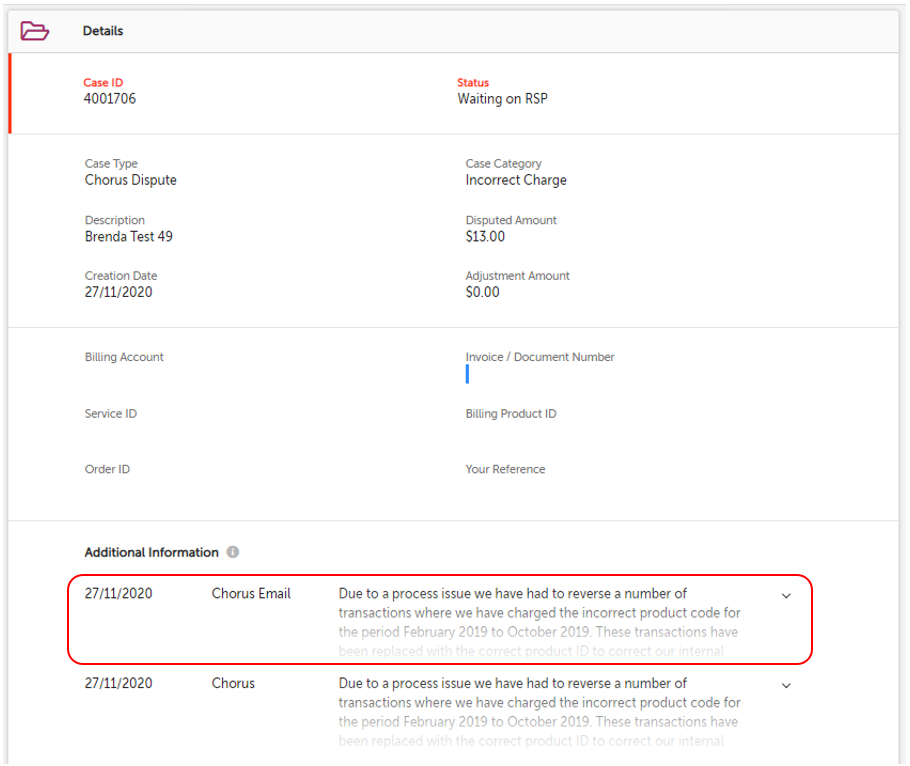 Billing Portal – Editable Case Contact:

The "Reported By" field will be replaced with an editable contact section, which includes the following fields:

Case contact name

Email

Phone number

An error message will be displayed in red in the applicable field

Previous Case contacts will be recorded as notes by the API.  

If you have any questions, please contact your Chorus account manager or SDM.