Feedback
Overview
In May this year, we replaced SIFT, ebill, and TED with our own billing system. Our new Chorus Billing Portal equips us with our own fit for purpose billing capability. 
Chorus had limited billing capability of its own and was reliant on third parties to generate Invoices and Ebill for its Customers. The Billing project enables us to set-up our own fit-for-purpose Billing capability catering for the wholesale and utility market.
The legacy billing system provided customers with 3 key documents – Invoice, Ebill (Itemised Billing Transactions) and PriceBook.
With the new Chorus Billing Portal, we have moved to Open item accounting instead of the Balance brought forward accounting practice. This means that financial transactions and balances are no longer be included in the electronic output files and the Invoice, these are provided to Customers in the form of Debit and Credit Notes and Statements.
The Chorus Billing Portal will be available to all Customers to enable access to all our Billing Outputs including csv files.  The Billing Portal will also house our new disputes and enquiries module.
We will be moving to a new SFTP Gateway called MOVEit. MOVEit will be used to retrieve csv files where the RSP consumes the Chorus Billing Outputs electronically.
Our invoices are currently issued monthly on the 27th of the month, and customers have 20 business days to make payment (for copper and fibre services).  We occasionally issue ad hoc invoices on other dates, and customers also have 20 business days to pay those.
Check our FAQ section for more information.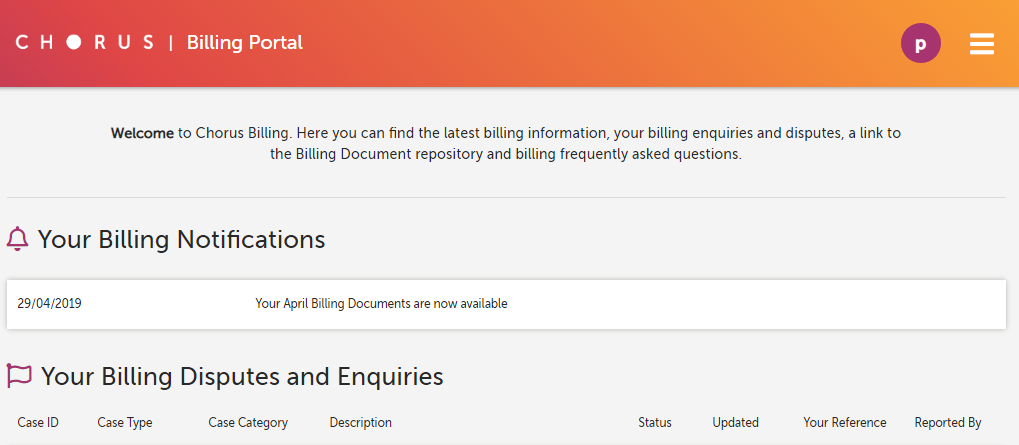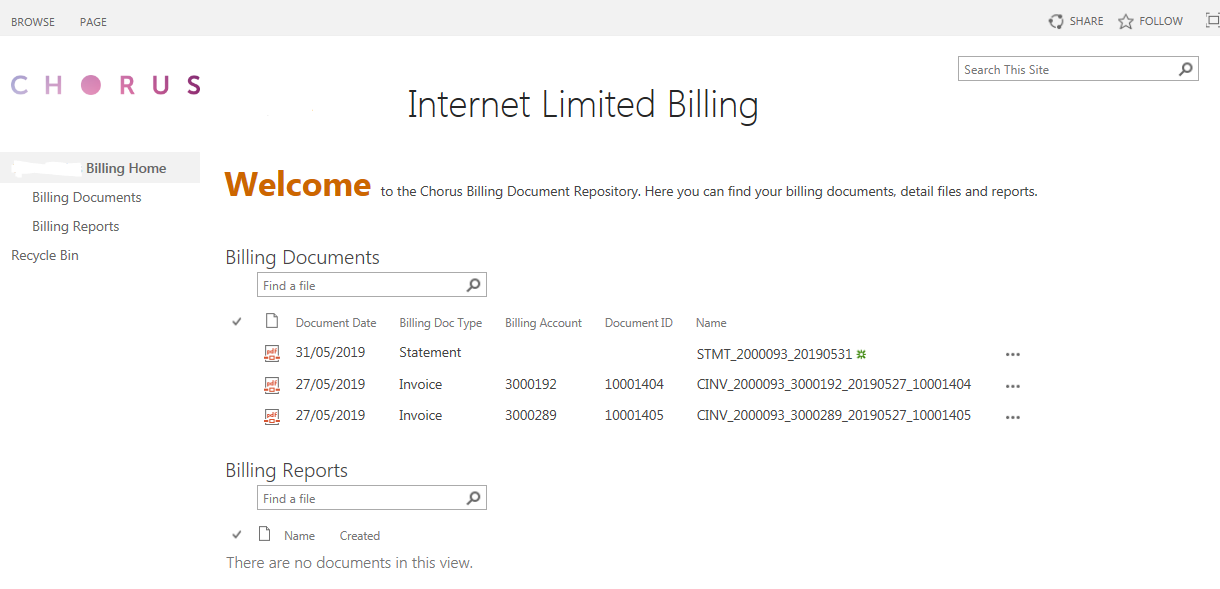 Login
Existing Chorus customers, please log in below to access our Billing Portal tool.
Login