Feedback
Handover ICABs Offer
To make it easy for you to grow your network, we are now including an Intra Candidate Area Backhaul (ICAB) with each new handover link purchase at specified Chorus exchanges. These ICABs will be provided between the following pairs of exchanges: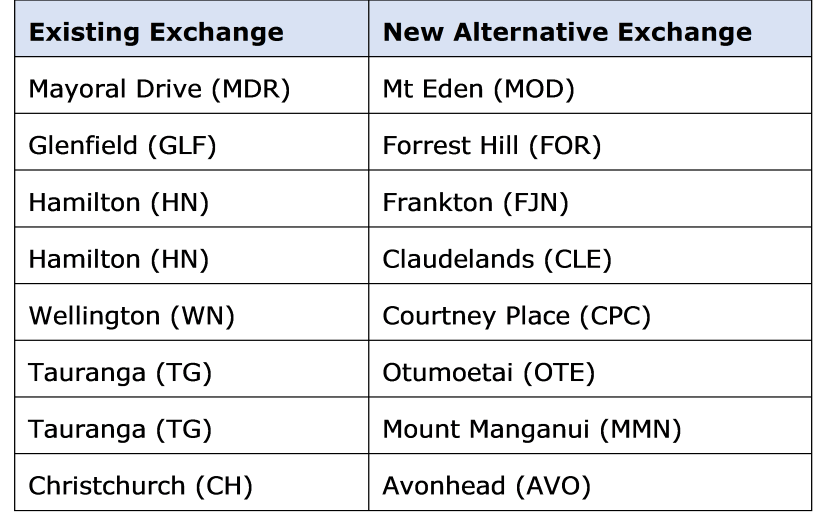 It means that when you purchase a new handover link at one of the 'new alternative exchanges' you will be entitled to an ICAB to connect back to your existing equipment within Chorus colocation situated in an 'existing exchange' (as per the table above).
The offer is valid from 14 January 2019 until 13 January 2020 following which the full charges for ICABs on these routes will become applicable.
What's changing
We are including these ICABs as part of the handover links due to capacity constraints at existing exchanges that are preventing the addition of new handover links at these exchanges.
Supporting details  
Please get in touch with your account team during this period to create a relocation plan to move your equipment out of the existing exchanges to the new alternative exchanges. Having your equipment and handover links at one exchange will mean that you will no longer need ICABs to connect between two exchanges.
Next steps
If you are interested in signing up to this offer please contact your Chorus account team who will be able to provide you with further details. The offer letter can be found here.
For all other queries please contact your account lead.