Feedback
Overview
Chorus Network Status is a near real time early warning of potential alarms and issues only available to RSPs. Chorus Network Status can help you to confirm similar indicators on your own network. It alerts the operator to potential civil emergencies when large areas are affected. It allows industry players to coordinate their response during civil emergencies.
Mains failures show where the regular, utility power feed to a cabinet has been interrupted due to local electricity failures. All cabinets are backed up by batteries and a mains failure should not have an immediate service outage. Copper outage includes copper DSLAMs (EUBA services aka ADSL2+ and VDSL); and fibre outage includes fibre POLTs (aka UFB/NGA/GPON)
With the 'Closed in the last 24hrs' search, the operator can also double-check known restorations on his own network. It will help address customer queries in a particular area. It provides a short-cut to ad-hoc service queries.
Live display
For security reasons Chorus needs to whitelist the IP address of all devices that are users of this tool. Before this is done, you will be able to navigate to the tool but only see a New Zealand map with no alerts displayed. To enable this, please send a request via the feedback tab and include the IP range or individual IP address that has to be whitelisted.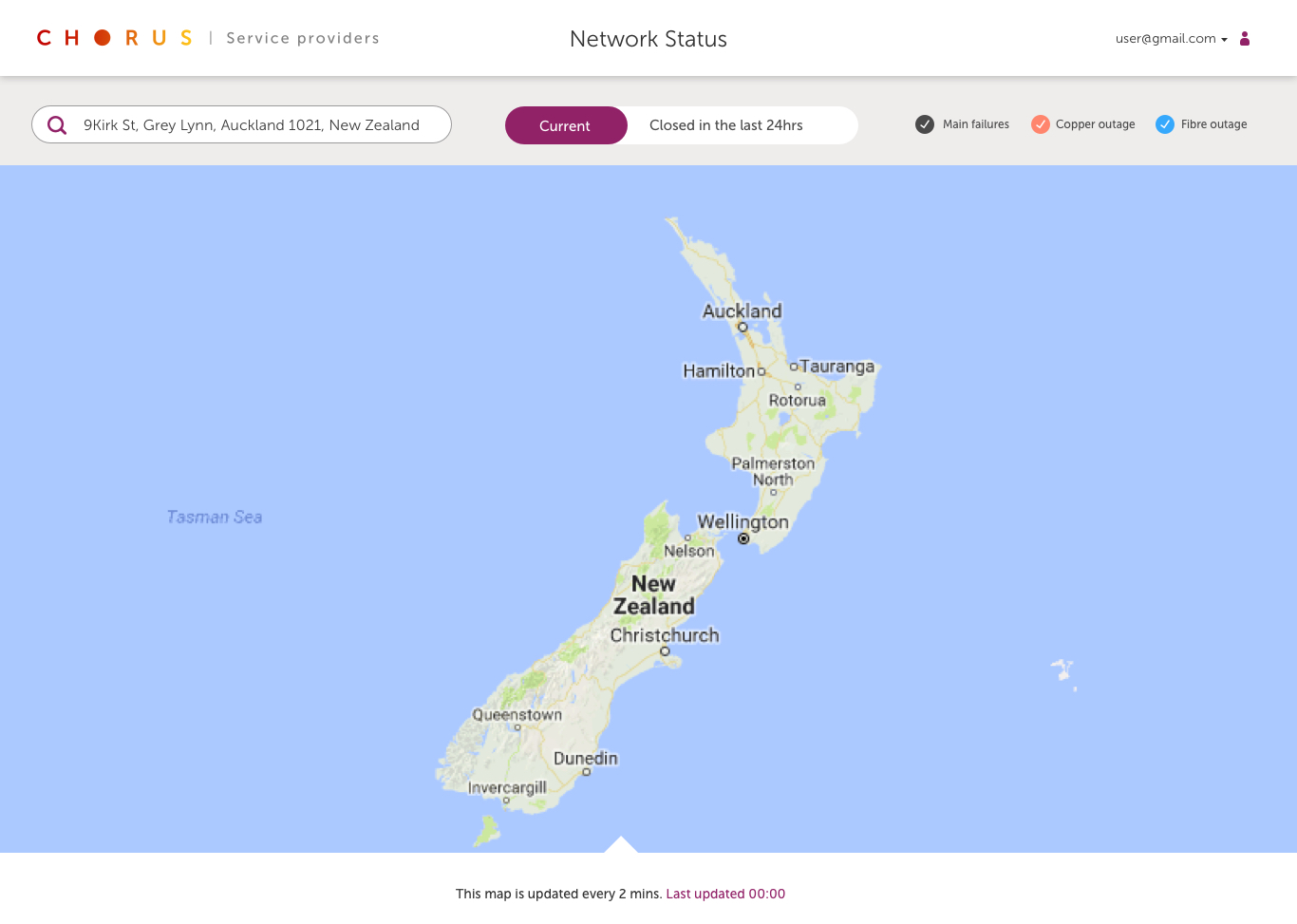 Critical Response
Premium service restoration
Online Fault Management
Log and manage your problem reports
Network Performance
Status and KPIs relating to your Chorus Regional Transport (CRT) services
06.05.2019
New service provider website launch confirmed for 13 May