Feedback
Overview
You've told us that poor in-home network set up is preventing customers from getting the most out of their high-speed broadband connections and that this is driving support calls and cost into your business.
We have been thinking about how we could expand the role of our technicians so that they can, upon request, offer value-add onsite services to help improve the in-home broadband network experience.
We'd like to work with interested retail service providers to refine our thinking and build a test/learn framework.
There are several user stories that could potentially benefit from in-home support services. These include, but are not limited to new fibre installs, intact fibre and copper connections.
Our working assumption is that a trained technician will have a framing conversation on site with the end-user, will be able to connect a set number of devices and complete a walkthrough checklist/audit to identify network optimisation opportunities. During this visit the technician could also install a Wi-Fi mesh system and/or provide a quote for complex wiring solutions (additional costs will apply for both).
We aim to test the concept and perform technician visits, with up to 12 Auckland based households. You'll find on this page all the details and resources related to the project. 
Highlights of the test and learn exercise  
1- Wi-fi and in-home experience is an industry issue causing poor experience and increasing costs
Customer research tells us that Wi-Fi issues are the single biggest driver of customer support calls to RSPs leading to increased cost and churn
Consumer demands are evolving, and fast, reliable service to all devices is becoming a "must have" 
| | | | |
| --- | --- | --- | --- |
| 30-50% | $20-$30 | 39% | 35% |
| Of RSP helpdesk calls are wi-fi related - Nokia | Cost of a wi-fi related call - Nokia | Customers encountered wi-fi issues - Chorus Survey | Customers required technical support - Chorus survey |
A recent survey commissioned by Chorus shows that 39% of all broadband customers encountered Wi-fi issues and 35% of all customers said they require technical assistance to resolve their issue.
This further highlights the relevance of the in-home service test we conducted in September 2020 with the help of a RSP partner.
2- September 2020 in-home services test and learn
We had two senior technicians visit 16 customer homes to trial our in-home core service and:
Perform a diagnostic assessment of the home set up
Connect Wi-Fi enabled devices
Optimise settings and devices as required
Recommend add-ons for further improvement
This service has the potential to provide multiple benefits for all members of the value chain:
Improve end-user experience
Reduce RSP assure calls/costs
Accelerate fibre adoption by laggards
Reduce churn
More details here.
3- Our test suggests customers value in-home support and our technicians ability to deliver
What we aimed to learn from our test

Learnings

Which parts of the core service work well?

All trial participants valued the core service. Overall customer satisfaction score was 8.3.

What was the improvement in broadband performance?

On average all trial participants noticed a doubling of speed in weak signal areas (33mbps to 73mbps) .

What was the Technician capability for delivering the In Home Services?

All respondents who had some form of change made to their in home set up rated the technician's workmanship as excellent.

Is the customer prepared to pay for the core service?

55% of the customers were happy to pay for the core service, with 25% willing to pay $120+.

What needs refinement?

We need to improve the consistency of how technicians capture/share diagnostics and results.

How long does each visit take?

On average each appointment took 2-hours, however, we could get this under 1-hour with tools, training and agreed processes.

What opportunities exist to add more value?

Provide on-site demonstration of the recommended add-ons.

We could productise add-on services for a fixed upfront price.
 "Had we known all this before… it would have spared the contact centre calls from me..."
18 December 2020
Let's co-design
We would like to co-design the next phase of In-Home Services early 2021. If you are interested in partnering with us, please register with your account team by 18 December 2020.
18 January 2021
January
We will engage RSPs who register interest from 18 January 2020.
Meet our project team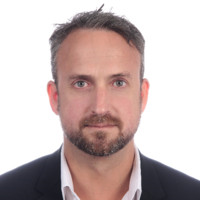 Hamish Buchanan
Product Owner, Consumer Connectivity 
hamish.buchanan@chorus.co.nz

Neeraj Agarwal
Proposition Manager, Consumer Connectivity 
Neeraj.agarwal@chorus.co.nz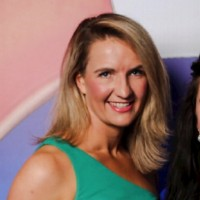 Sarah Brook
Customer Experience Designer 
Sarah.brook@chorus.co.nz