Access site via https://sp.chorus.co.nz - you should be able to see the landing page:

Access the hamburger menu in the right top corner: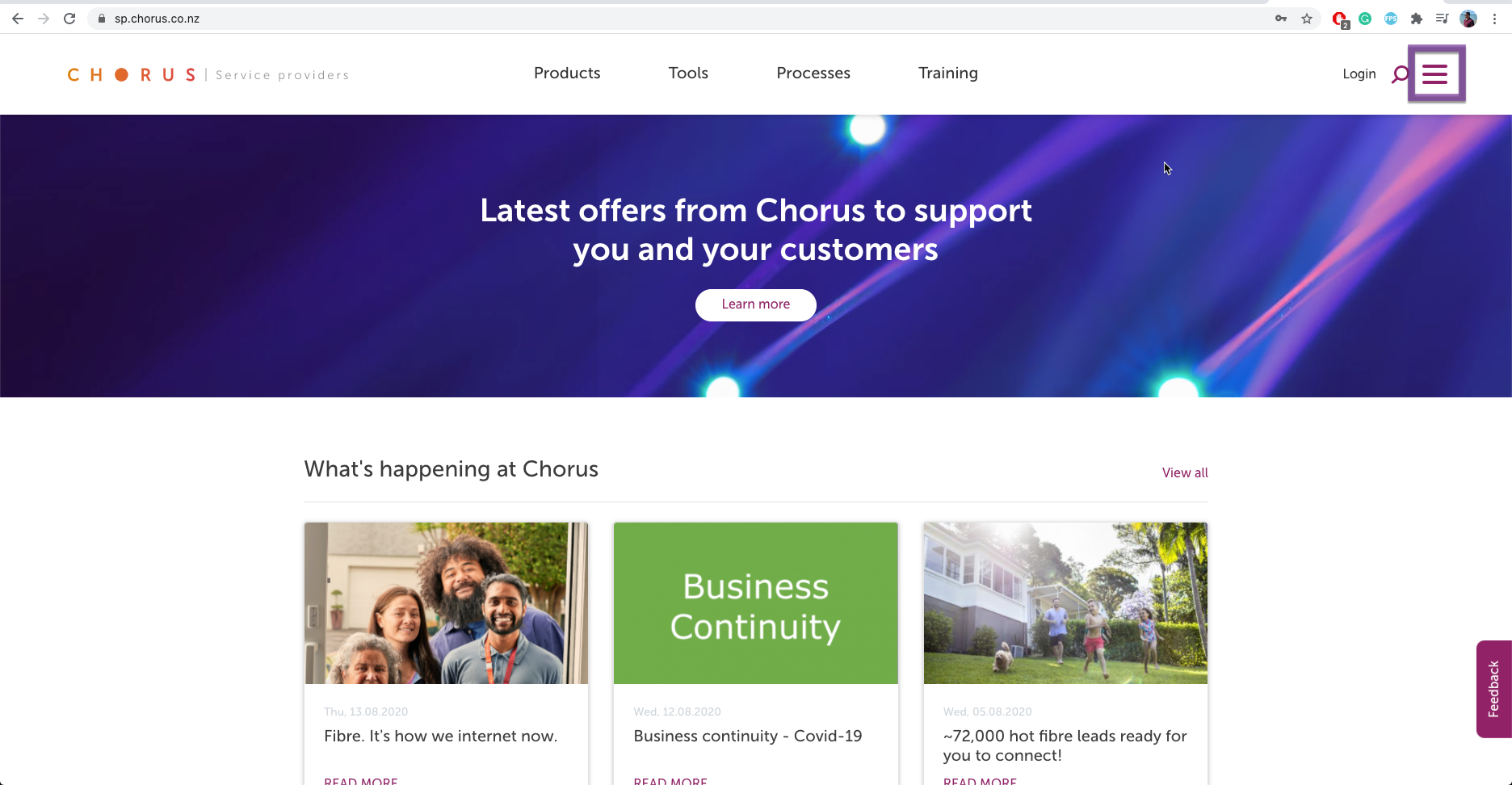 Select Escalations in the Processes area:
 
After getting to the Escalations overview page find 2 entry points for the App - RHS block and the banner at the bottom of the page.
Proceed to the App using any of those :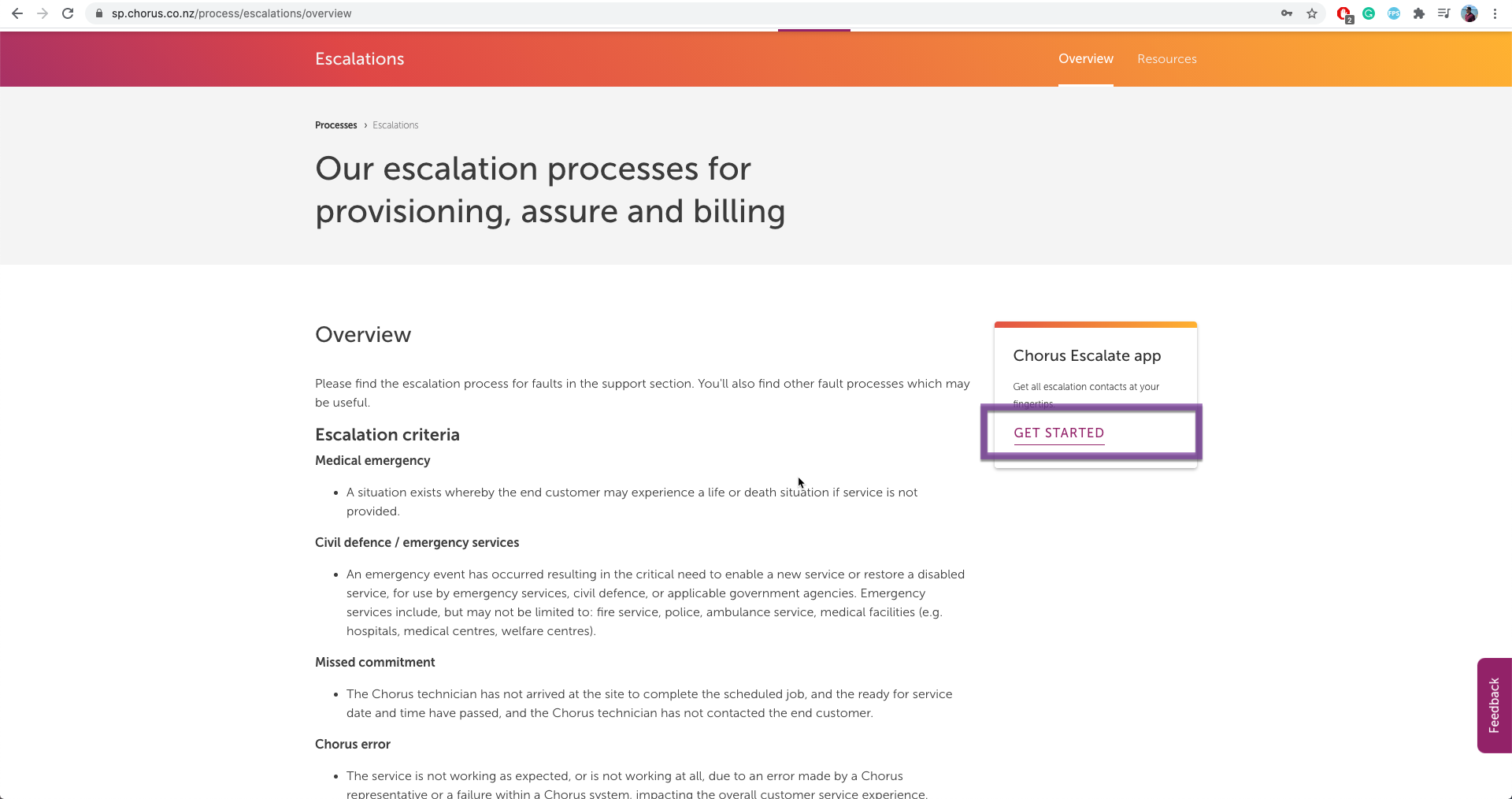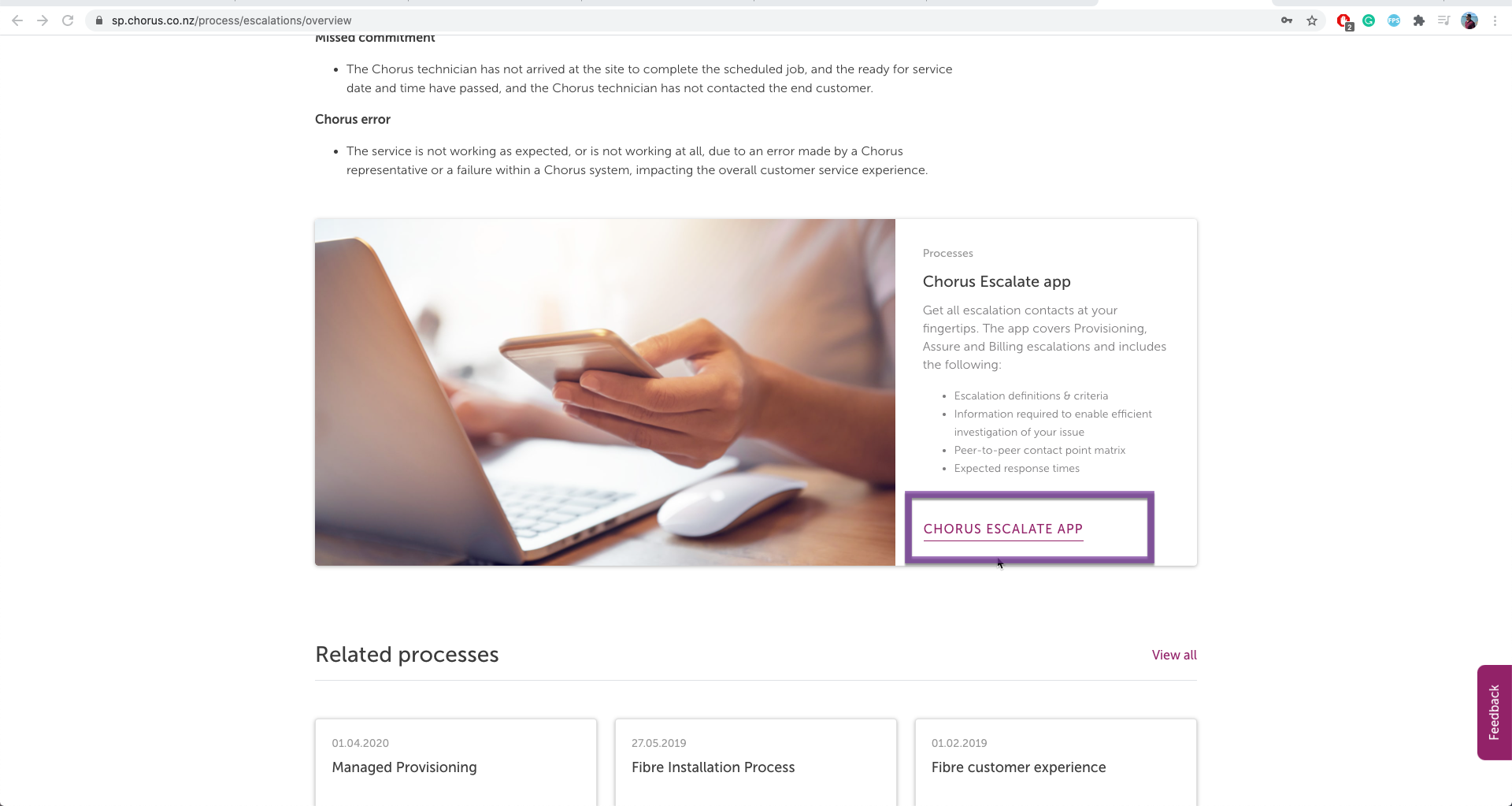 The App is available only for Registered logged-in users.
Please enter your login details (your email and the password) if the access denied:
 
Once redirected to the Escalation landing page select + icon in the Address bar of your browser to install the app: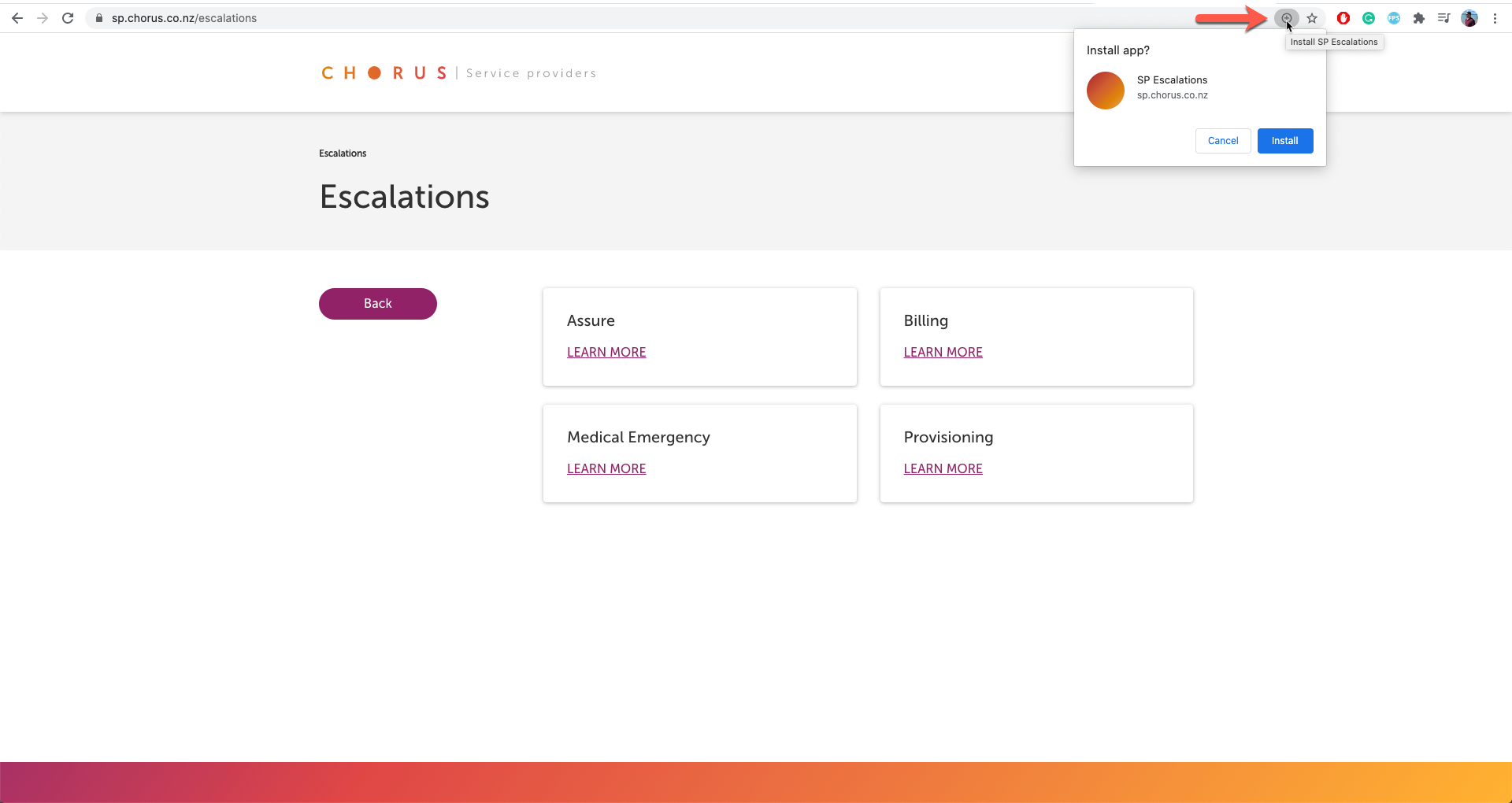 As a result, SP Escalations should appear to be saved on the laptop or desktop computer as an application:

Explore the Escalations app by clicking on the icon and opening the App.
How to uninstall the Escalations app:
Open the app and select the three dots on the top right corner.
Proceed with Uninstall SP Escalations option: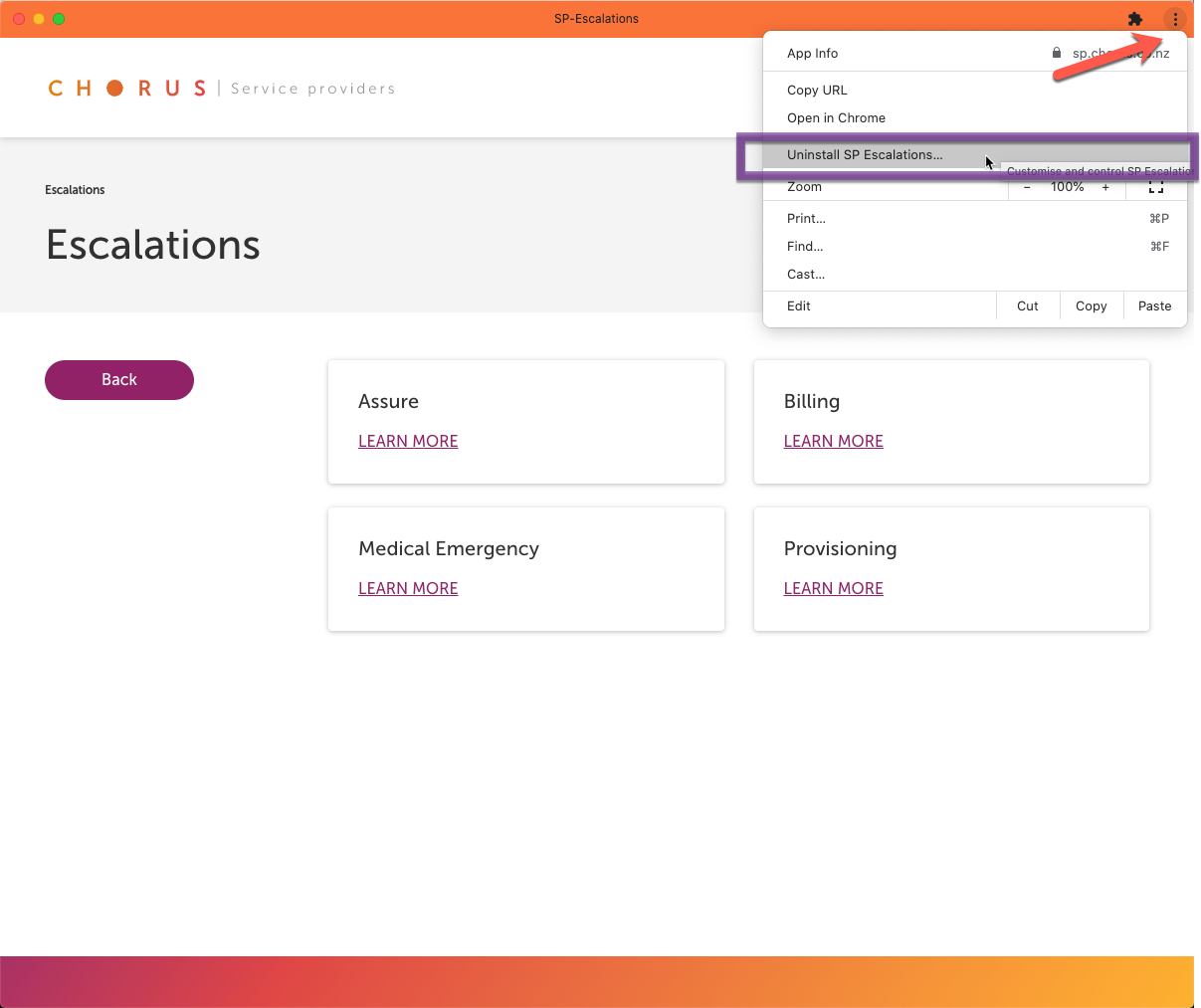 Select  Remove to delete the Escalations app. Tick the box if you wish to remove the data about the app in your browser: