Access site via https://sp.chorus.co.nz - you should be able to see the landing page: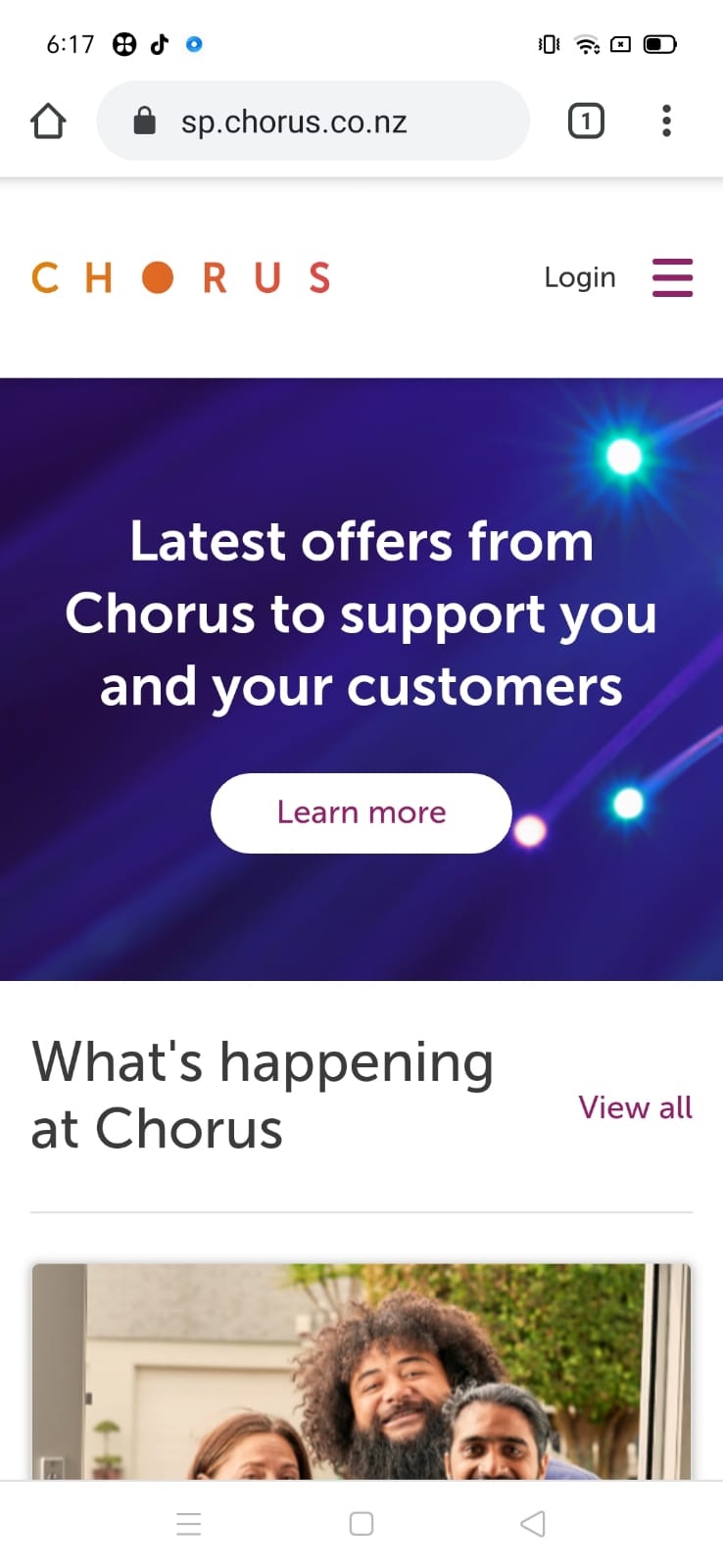 Access the hamburger menu in the right top corner and select Escalations under Processes: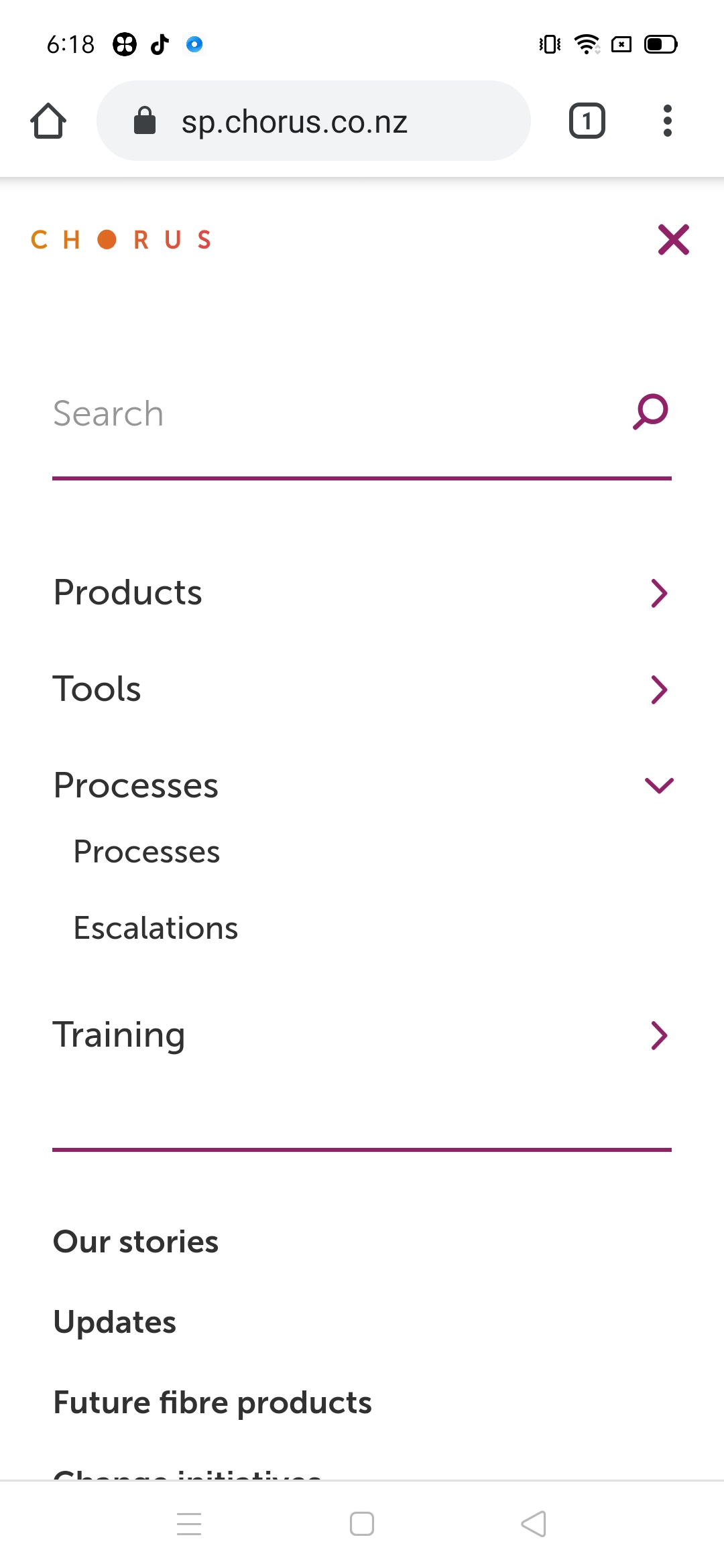 After getting to the Escalations overview page scroll down to the banner at the bottom of the page.
Proceed to the App by clicking CHORUS ESCALATE APP: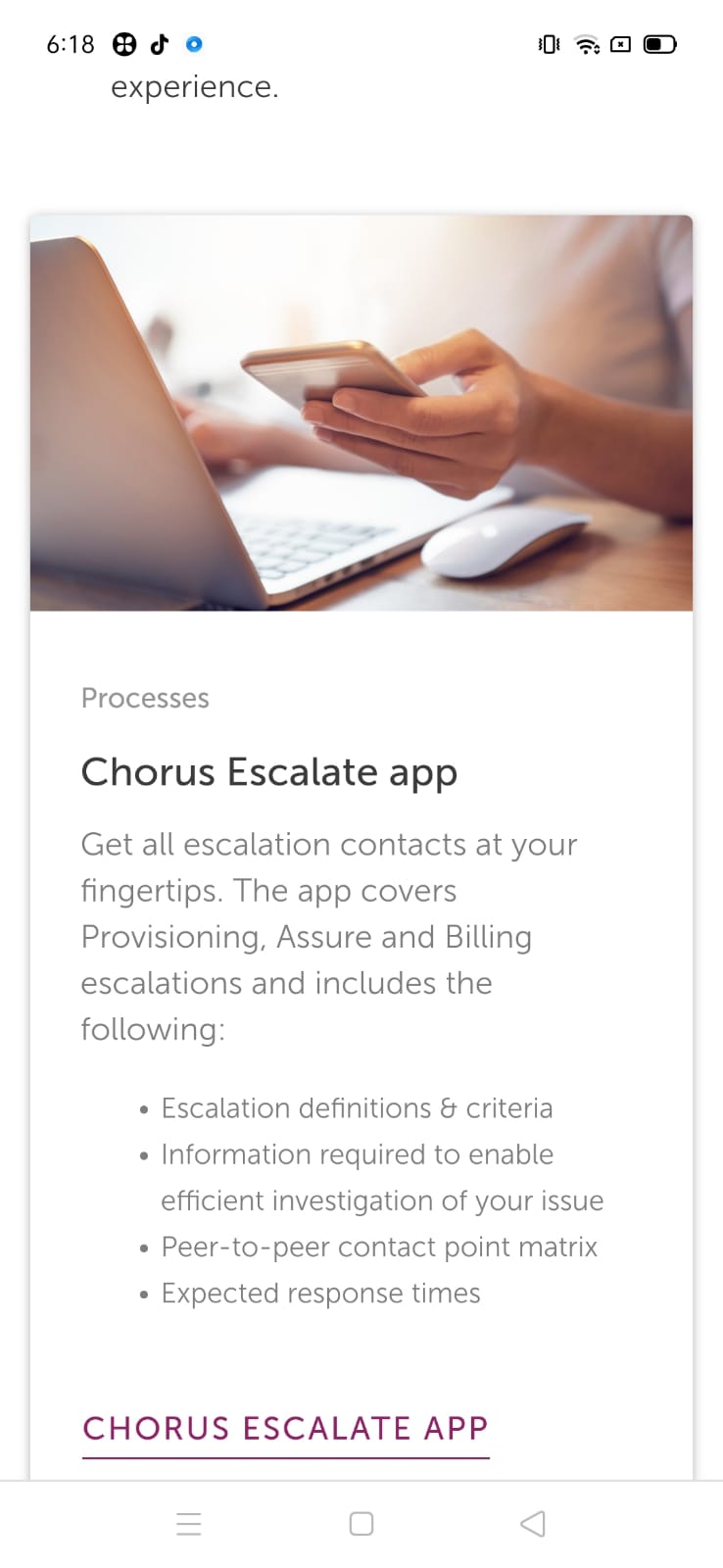 The App is available only for Registered logged-in users.
Please enter your login details (your email and the password) if the access denied: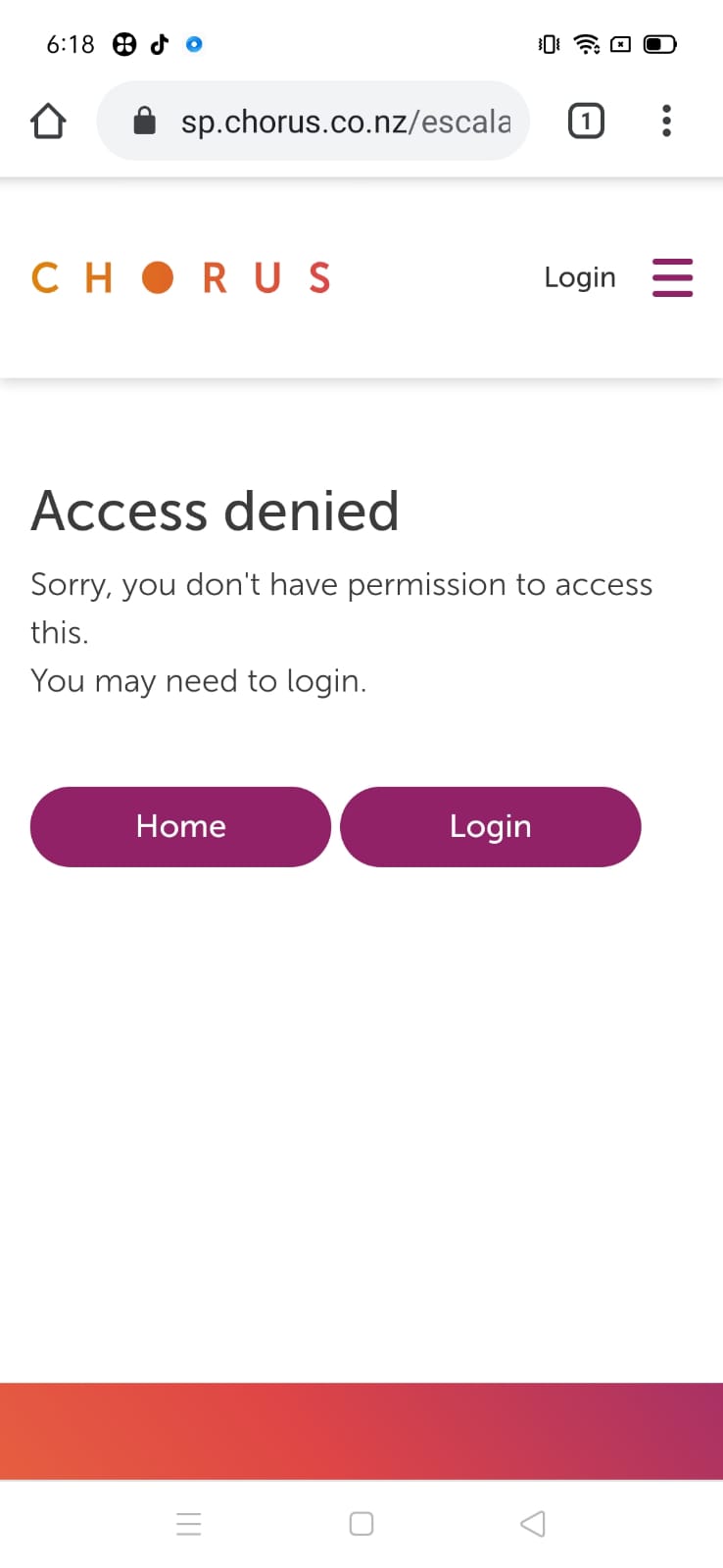 After entering the login details, you will be on the Escalations landing page: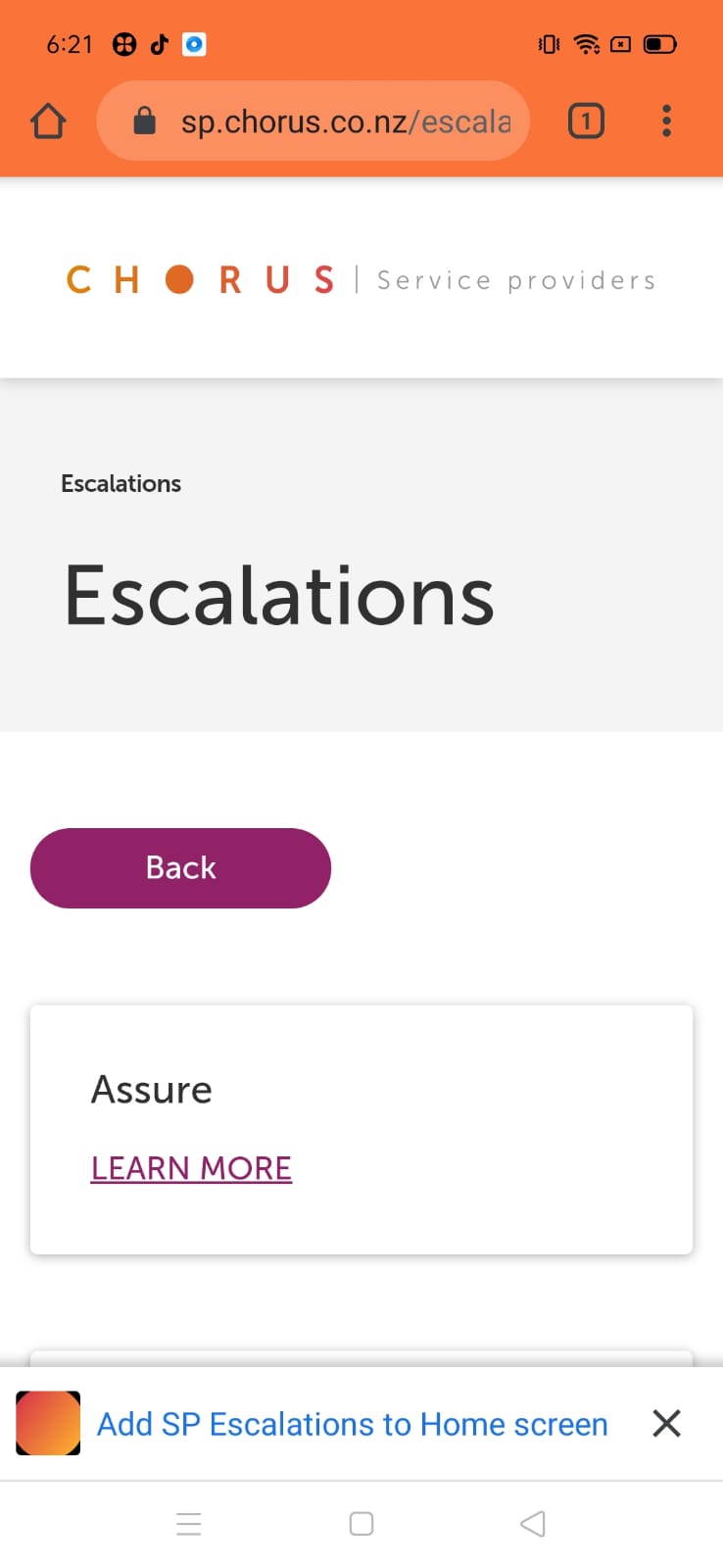 Select the top 3 dots in the top right corner, then from the list of options appearing on your screen choose Add to Home screen:

Then proceed with Add: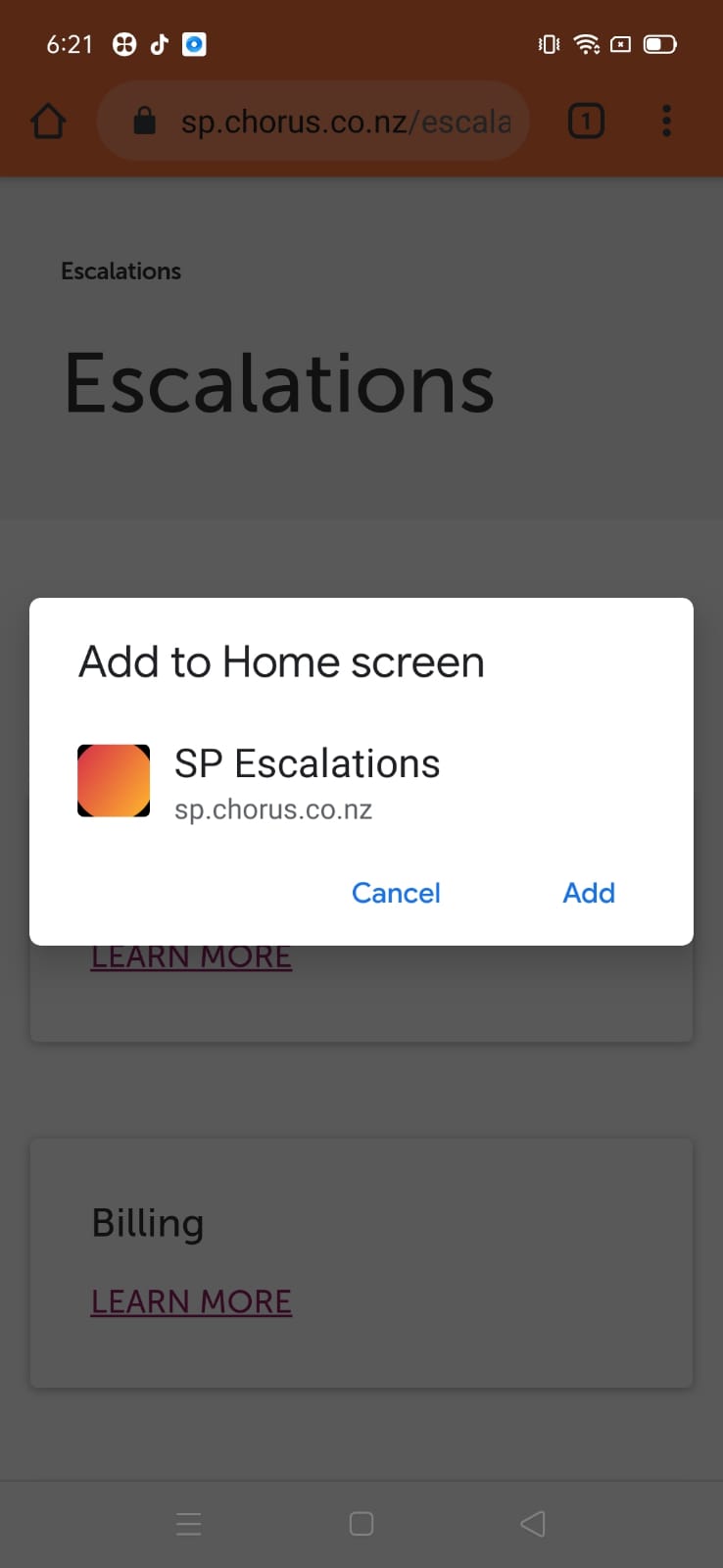 The App with an orange icon will appear on your phone screen:

Selecting the icon opens the app on your phone straight away.
You might need to log in with your usual SP site credentials (email and password), then you will see the App: